Case Study: Pension or ISA – which is best?
At age 55 Dave earns £95,000 per annum and makes a £20,000 (net) pension contribution and a £20,000 ISA contribution.
Both investments grow at 2.5% per annum in real terms (meaning 2.5% above the rate of inflation and net of charges) over 10 years.
On ceasing work at age 65 Dave decides to draw both investments as a lump sum. As he has no other income he is a Basic Rate taxpayer.
Values in plan
Exit values
Pension advantage
Pension*
ISA
Pension**
ISA
£32,002
£25,602
£27,202
£25,602
£6,600
*
Includes £5,000 tax relief claimed through his tax return when he made the original contribution
**25% tax free cash with balance taxed at 20%
The pension provides an additional return of £6,600.
If Dave was a 40% taxpayer in retirement, the additional return provided by the pension would be reduced to  £1,800.
Related articles
Pros and cons of ISAs, GIAs and SIPPs
EQ clients have the choice of investing via an Investment Account, an ISA or SIPP. Here are the pros and cons of each.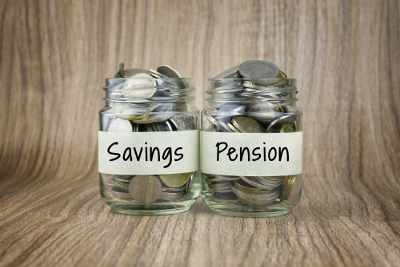 If you are short of the funds needed to make maximum use of your pension contribution allowance it might be worth considering withdrawing some funds from your ISA.
ISA tax benefits are all in the future but they can be considerable, especially for Higher and Additional Rate taxpayers
I have a question...
We're here to help. Quickly get to the answer you need by speaking to an
EQ financial adviser
now:
Call 020 7488 7171
Mon-Fri, 8:30am-5:30pm
Some Free EQ Guides