What are B Corps?
Put very simply, B Corps believe in business as a force for good. As businesses we turn a profit, satisfy our customers, generate returns for our shareholders, create jobs, sustain livelihoods, develop our people, etc. But as B Corps we go further than this:
B Corps use profits and growth as a means to a greater end: positive impact for their employees, communities, and the environment.
Read the B Corp Declaration of Interdependence [1]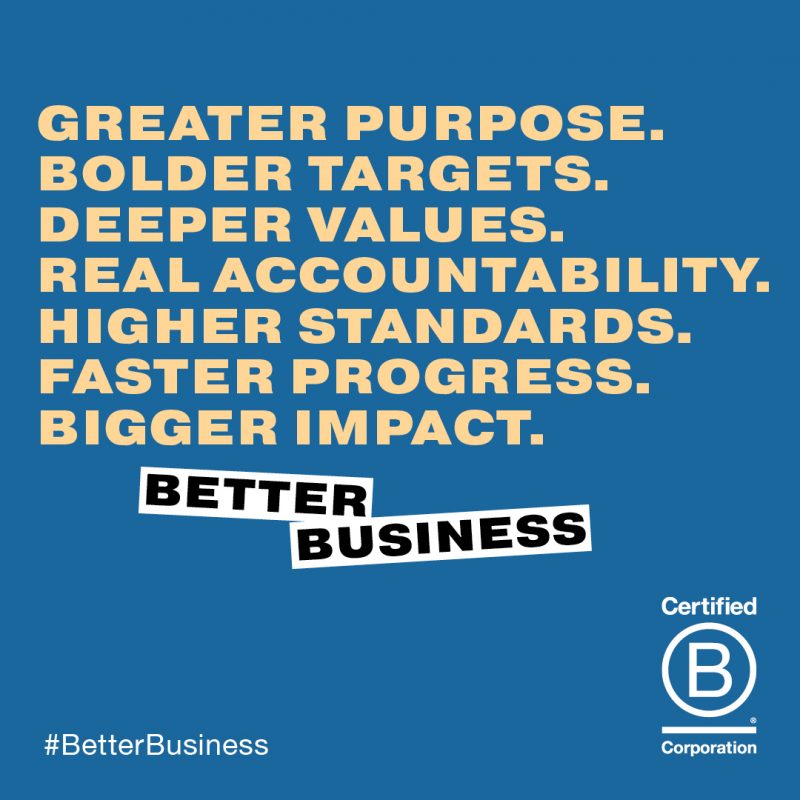 [2]
Performance, transparency, accountability
An increasing number of businesses have lofty mission statements. As sustainable investors we're only too aware of the dangers of greenwashing. At EQ we stand behind the B Corp movement because it's based on sound principles:
Verified social and environmental performance – all Certified B Corps go through an ongoing, rigorous due diligence process, conducted by the independent non-profit B Lab, to verify their claims. This year we'll be kickstarting EQ's recertification process at the end of B Corp Month.
Public transparency – the assessment tool that B Lab uses to certify B Corporations – the B Impact Assessment – is freely available online for all to use – and the results of all B Corp's assessments are published online (here's ours [3]).
Legal accountability to balance profit and purpose – to become a Certified B Corporation, companies must adopt a legal constitution that formalises their responsibilities to a broad range of stakeholders, and not just their shareholders. You can check out our governing docs here [4].
Our mission
At EQ, we set out to connect capital to sustainable businesses by offering impact investing to everyone.
Through our Positive Impact and Future Leaders portfolios we are committed to remaining at the forefront of sustainable investing – and helping you offer your clients investments that are aligned with their values.
By pursuing these goals this is what we mean by #BetterBusiness [5].
Join the movement
EQ was proud to become a founding UK B Corporation in 2015. Since then we're delighted to see how fast the movement has grown. There are now over 400 B Corps in the UK!
If you've ever wondered what #BCorp is about, now's the time to read ourstory.bcorporation.uk [6]