At EQ, our view for a while now, is that bonds are really 'For Your Eyes Only'. We have proactively invested in a variety of altern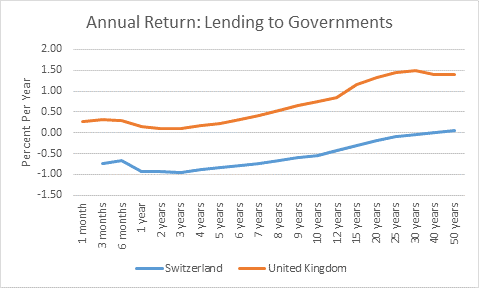 ative managers, while only focusing on those bond managers we believe are flexible enough to manoeuvre through the minefield of low rates.
But with central banks the world over expanding their monetary policies, the bond markets have become hooked on quantitative easing and low interest rates. Yields are now so low that we've reached the point where investors are willing to pay for the privilege of lending to certain Governments for 50 years at a time [1]!
The concept of paying to guarantee a loss makes no sense to us and seems to be acting in accordance with the greater fool theory. Simply, bonds scare "The Living Daylights" out of us.
Have bonds reached a tipping point? It might just be that we are very, very close to that point in time.
In the US, the economy appears to be operating close to full capacity and there is potential for a significant build up in inflationary pressures. The Federal Reserve, for all their talk of a slow and gradual normalisation of interest rates may be faced with the need to hike rates aggressively (bad for bonds) or let inflation run hotter than normal – also bad for bonds.
In the UK, the precipitous fall in value of Sterling is a major driver of the change in inflation expectations (bad for bonds). The Bank of England governor, Mark Carney recently said that they aren't blind to the slide in the currency, which would imply they may decide to do something about it – bad for bonds, yet again.
Couple each of these with a potential increase in issuance to finance the various infrastructure spending programmes under consideration by the US and UK governments. One can foresee a major implosion in the bond market and prolonged sell-off.
The monetary policy outlook has changed, the risk of contagion across asset classes is considerable and shouldn't be underestimated. At EQ, we have our powder dry, whilst we wait for this plot to unravel.
When the times comes, it comes abruptly and sharply. Just ask Oddjob.
Kasim (Ian Fleming) Zafar
Portfolio Manager, EQ Investors