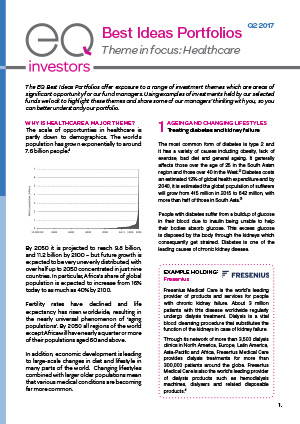 Theme in focus: healthcare
The scale of opportunities in healthcare is partly due to demographics (population growth, ageing populations) and partly due to the changes in diet and lifestyle that tend to accompany economic development.
This updates provides some background on how these global trends are affecting our healthcare needs.
It then showcases some examples of companies that are leading their fields in treating diabetes & kidney failure, orthopaedic replacements and cancer drugs.
If you have any questions about the Best Ideas Portfolios, please do not hesitate to contact us [1].