EQ Investors (EQ) is one of the sponsors for the prestigious Third Sector Awards [1], which recognise and celebrate the outstanding work of charities and social enterprises.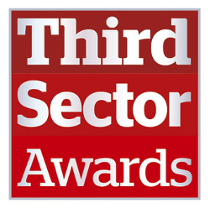 [2]EQ is sponsoring the 'best use of impact reporting' category. New for 2019, this award will go to the charity, or social enterprise, that has placed outcomes, rather than outputs, at the heart of its work and used impact reporting to bring about significant improvements to its beneficiaries.
Now in its 15th year, the awards ceremony will take place on Thursday 19th September at the Marriott Grosvenor Square Hotel in London.
John Spiers, Chief Executive at EQ, said: "We are pleased to be sponsoring the awards which are a great opportunity for charities and social enterprises to celebrate their work and the real difference they make to society.
"In particular, the impact reporting category is a way for all of us to see what these organisations are achieving and specifically what our donations generate. Good luck to all the entrants."
For further details on the awards and how to enter, visit: https://www.thirdsectorexcellenceawards.com/ [1]
– ENDS –