EQ is officially a Good Egg
EQ is honoured to be one of the first two UK companies to be awarded Good With Money's new 'Good Egg' kitemark – for financial services companies that are making a positive impact.









by Ben Faulkner, 30th May 2017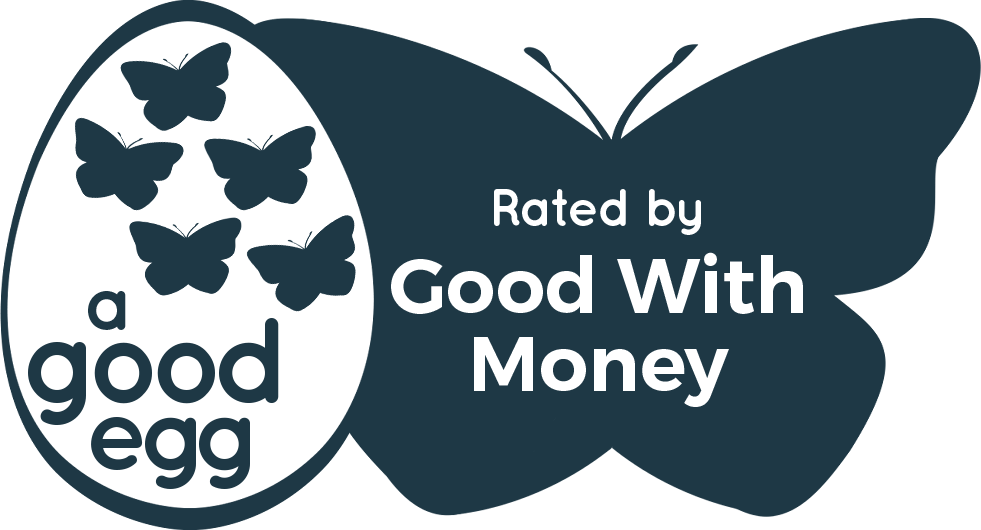 The launch of the new kitemark followed research in 2016 by Good With Money which showed that over half of UK consumers wanted a label to identify ethical or sustainable financial products. They went on to develop the kitemark in partnership with the UK Sustainable Investment and Finance Association (UKSIF).
A Good Egg is a kitemark that can only be used by financial services companies that are able to prove they make a positive impact, not just by improving the lives of customers, but by benefiting society and the environment, too.
Rebecca O'Connor, co-founder and editor of Good With Money
Making a positive impact
Good With Money identified the EQ Positive Impact Portfolios as a strong case for awarding us a Good Egg. The Positive Impact Portfolios are fully managed portfolios of ethical funds that you can hold within an ISA, a pension, or a regular investment account. They invest in funds which are leading the way in seeking out companies that make a positive impact on society and the environment, while generating market-leading returns.
We are extremely honoured to be one of the founding Good Egg kitemark holders. More and more people are looking for their money to do good while doing well.
John Spiers, Chief Executive
You can find out more about the EQ Positive Impact Portfolios, and our proprietary Greencard scorecard system for ethical funds here.
Business as a force for good
From our perspective, it's also great to see a kitemark out there that focuses on the financial services industry in the UK. In 2015 we became one of the first Certified B Corporations in the UK. Our original B Corp assessment looked at how we do business here at EQ as a whole: including our governance, how we treat our staff and suppliers and the impact we have on our local community and on the environment.
Good Egg have tailored their approach to focus on the things that are most important for financial services firms like ours: including transparent fees and charges, company ownership, and whether clients can invest for social and environmental impact.
Independently verified
Just as UK B Corporations are certified by B Lab UK, an independent charity, the Good Egg kitemark has been developed in conjunction with Ethical Screening, an ethical research consultancy who did the initial analysis on our application.
A further level of analysis is provided by the Good Egg advisory panel, which includes Anna Laycock, executive director of the Finance Innovation Lab, Fionn Travers Smith, former project manager for Move Your Money, John Fleetwood, managing director of 3D Investing, and Michael Fotis, founder of Smart Money People.
We welcome Good With Money's Good Egg kitemark because it takes a practical look at the places people put their money and how it is used. It responds to public demand for a simple label to allow people to easily distinguish between ethical and sustainable, and unethical financial products.
Simon Howard, chief executive of UKSIF
You can find out more about the Good Egg kitemark here.