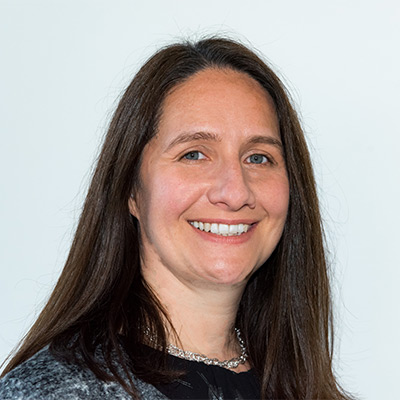 The inaugural Women in Financial Advice Awards [1] are designed to celebrate the achievements of women working within the financial advice community and also the broader financial services sector in the UK.
We are pleased to announce that EQ's Katharine Lindley has been shortlisted in the 'Retirement Planner of the Year' category. With more than 800 nominations received across the different categories, being shortlisted is by no means an easy feat.
We caught up with Katharine to learn a little bit more about her career path and dedication to her profession.
How did you start your career, and how has it progressed since? 
I joined PwC's Birmingham financial planning team after graduating with a first class degree and MPhil in Chemical Engineering.  My postgraduate studies involved research, lecturing, and helping run laboratory classes. I hated the loneliness of the research lab but really enjoyed teaching and sharing my knowledge. I wanted to work with people and make good use of my problem solving and planning skills.
At PwC, I started at the bottom and progressed quickly. Within five years I was promoted to manager, passed my Chartered Tax Adviser qualification (winning exam prizes along the way) and started my financial planning qualifications.  I had the perfect job but I wanted to broaden my knowledge and progress further.
2003 was an extremely busy year. I sold my house, moved to London, got married, joined Watson Wyatt's financial planning team, and bought a new home. At Watson Wyatt, I specialised in retirement planning and pensions, A-Day (pension simplification) changes kept me very busy.  I moved to Bestinvest as a senior financial planner in 2007 and then to my current role at EQ in 2015.  I now have my dream job and really enjoy helping clients to make the most of their finances.
What does your role at EQ involve?
I'm motivated to help clients make financial decisions so that they can achieve their long-term goals. I have a passion for learning and always strive to provide the best possible service. Retirement planning is no longer focused on just pensions, it is about building a sustainable and adaptable plan that combines a wide mix of savings to make best use of all available allowances.  As taxes impact on all aspects of financial planning, I find my Chartered financial planner and tax qualifications invaluable.
I have built up a loyal bank of clients who trust me; they value my knowledge, experience, and attention to detail.  Many clients have followed me from previous companies and have referred me to their friends, families and colleagues.  I was proud to receive the following client feedback recently: "Thank you again for your explanations. You have a gift of being able to explain something horribly complex in simple terms".
Which career achievement are you most proud of?
As a financial planner, it is important to build trust with the tax, accountancy and legal professions to demonstrate our professionalism.  When I was newly qualified, I attended a CPD seminar and was alarmed to hear that other professions still viewed financial advisers as on a par with 'double glazing' salespeople.  When an opportunity arose to volunteer for a professional tax body and share my expertise and knowledge, I leapt at the opportunity.
I have volunteered for the Association of Taxation Technicians [2] (ATT), for over 15 years.  In brief, our charitable objects are to advance public education in tax and to promote the study of tax for the public benefit.  I currently chair Members Steering Group, I'm a member of the Finance Steering Group and have been a charitable trustee (Council member) since 2012.  Council's role is to provide strategic direction, performance management, compliance, management of assets and governance and I have learnt many new skills that help in my day job.  I represent the ATT on pension matters with HMRC and have enjoyed being a critical friend to the HMRC and HM Treasury to help improve pension policy and legislation.
What challenges have you faced along the way?
I found the transition from single career woman, to wife and mother challenging. My skills, expertise and experience had always opened doors and opportunities but suddenly I was very aware of the 'glass ceiling' and a lack of ongoing support.
I'm now very happy to work for a business that recognises the importance of work-life balance, values everyone's skills and contributions, and where we are encouraged to volunteer and give something back to society.  EQ is a B Corporation [3] and owned by staff and we have a really good mix of men and women across all our teams.
My daughter is now 12. I'm proud that she is becoming a very driven and motivated young woman who puts 110% into everything.
How important is it to have a financial plan?
Through thick and thin, in good times and bad, the people who are successful at setting goals and achieving them, at least financially, are those who create a financial plan and follow it. Indeed, if you want financial security, having a good plan is the only way to achieve it.
I work with my clients to understand their goals and priorities, then create a plan and help them implement it. We also manage investments on their behalf and part of the ongoing relationship is checking in regularly to make sure they are on track to meet their objectives, and determine whether these have changed.
How EQ can help
We're here to help, and we'd love to hear from you. Please get in touch for a conversation or an initial meeting:
Telephone:      020 7488 7171
Email:              enquiries@eqinvestors.co.uk [4]