Lasting power of attorney: plan ahead
Many of us actively look to help our family and friends at times of emotional and financial difficulty – death and incapacity being no exception.









by Peter Brennan, 16th March 2017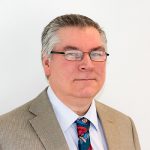 Whilst some of us never quite get around to preparing our Will, most of us at least contemplate the task. Part of the rationale behind this is to help our family avoid possible disagreement of what Mum or Dad wanted or what was promised so many years ago. Wills have become part and parcel of our financial 'to do' list.
Wills have one significant drawback; they cannot be used during our lifetime. Something else is needed.
With the improvements in medical science more of us are living longer, but often in poor health. Accordingly it is becoming increasingly common for one or more of us to need some form of care. The majority of this care will be for much later in life, but accidents and impairments can happen at any age and so time spent now can help remove this uncertainty.
What happens when we lose mental capacity? Who has the authority to look after our affairs and are there any limits? In England, Wales, Scotland and Northern Ireland, when an individual loses their capacity, they automatically lose control over decisions that involve their finances and wellbeing. There are specific rules in place for each jurisdiction, but broadly whilst many might think that a spouse or family member automatically gains control of our affairs, this is not the case.
For example in England and Wales, the Court of Protection will look to appoint a Deputy if there is no prior instruction in place. Of course a family member can apply to the court to be a Deputy, and if acceptable to the court, the court will lay out the actions the Deputy can take and what records need to be provided to the court on a regular basis. There are important differences, but generally Scotland and Northern Ireland have a similar process. Perhaps the main handicaps to relying on the courts are costs and the paperwork involved.
To avoid this uncertainty and to allow greater control over who looks after our future financial affairs and wellbeing we have the option of a Lasting Power of Attorney (LPA). Since October 2007 a LPA is recognised by the courts as the mechanism by which we can formally appoint our attorney (s) and set out what powers we have given to them. The main caveat is that an LPA cannot 'work' until it is registered by the Office of Public Guardian (OPG) and this must occur whilst we still has the mental capacity.
A LPA is in two parts: 'Property & Financial Affairs' and 'Health & Welfare'. The former can set out the powers we give our attorney over our property, the control of our investments, bank accounts and can include claiming benefits. The second gives the attorney power over medical treatment, care, diet and dress.
Where a LPA is silent, the court will assume we have not given our attorney our express authority to act. For example if we would like our attorney the authority to continue with a discretionary mandate our LPA should say this.
Whilst we are able to give our attorneys a long rein; the courts will not allow the attorney to act irrationally or outside the law of the land. For example an attorney will not be able to simply give our money away, even if instructed by us in the LPA.
Successive governments have encouraged us to complete a LPA and they have set up a website where we can go to both seek information and complete the appropriate paperwork if they wish. Alternatively you can speak with your usual legal adviser who will doubtless be very pleased to draw up a suitable instruction.
 Two useful sites for help and assistance:
Peter Brennan
Chartered Financial Planner, EQ Investors
» If you have any questions about the above, please do not hesitate to contact us.