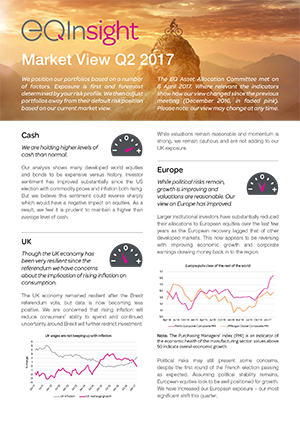 [1]
Our latest positioning
We position our portfolios based on a number of factors. Exposure is first and foremost determined by your risk profile. We then adjust portfolios away from their default risk position based on our current market view.
The EQ Asset Allocation Committee met on 6 April 2017. We are still holding higher levels of cash than normal, while our view on Europe has significantly improved since Q1. Other changes to our asset allocation include an improved view on Asia Pacific equities and a more cautious approach to Latin America.
Please note: our view may change at any time.