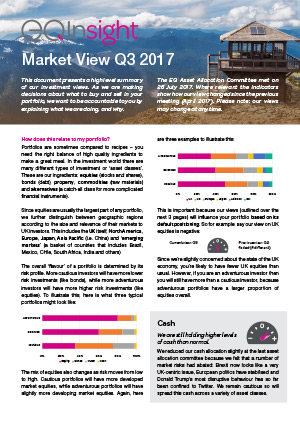 How does this affect my portfolio?
In this edition we explain how our market view is used to adjust your portfolio, based on your risk profile.
What has changed?
The EQ Asset Allocation Committee met on 26 July 2017.
We have reduced our cash allocations slightly since Q2 and our view on emerging markets, especially Latin America, continues to be more cautious.
Please note: our views may change at any time.