"It's hard to believe that we even have to post this. Do not call 911 just because you ran out of toilet paper. You will survive without our assistance," these were the agonising words on a Facebook post from the police in the US state of Oregon.
With the magnitude of returns last week, some investors may have suffered with the current toilet paper shortage. Asset class returns in sterling and local currency are below; as the COVID-19 crisis has continued to intensify, markets have continued to pull back from their all-time highs.
Table 1: GBP total returns

Source: Bloomberg
Table 2: Local CCY total returns

Source: Bloomberg
It has been a tumultuous week for markets, bookended by Saudi Arabia starting an oil price war and the US Federal Reserve cutting its interest rate target by 100 basis point (1.00%). However, these two events, though extremely significant, were somewhat overshadowed by developments regarding the evolving COVID-19 outbreak. National borders have been shut, governments are resorting to use of emergency powers, and economic activity around the world is rapidly grinding to a halt; financial markets, therefore, have taken a metaphorical beating. The chart below shows how the spread of the virus outside China has continued to intensify in recent days despite aggressive attempts by governments to stem the spread.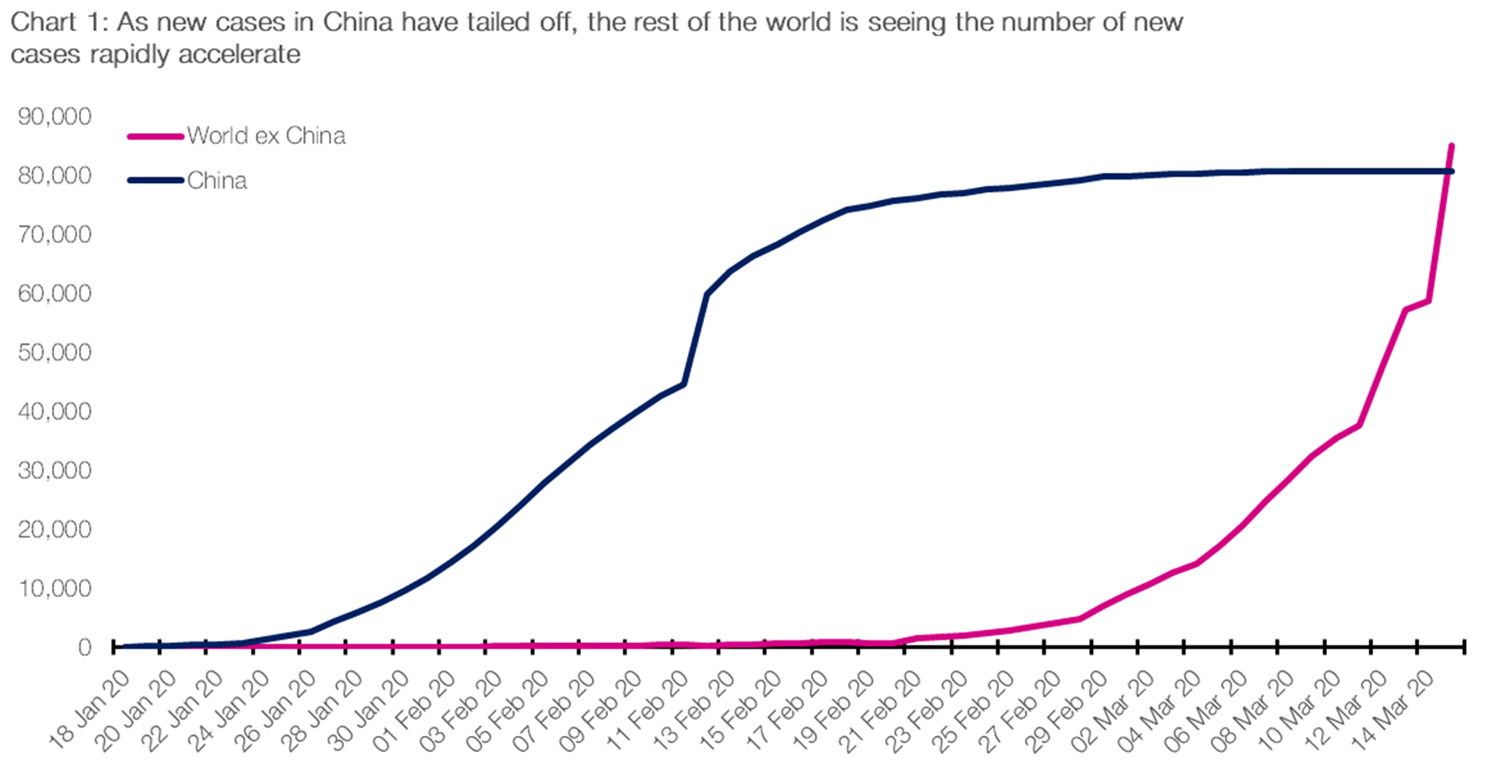 Source: Bloomberg
What is perhaps surprising in the asset return tables above is that gold, perceived universally as a safe haven asset, has fallen almost as much as equities over the last week. There are a few reasons for this being discussed amongst market participants, but perhaps the most credible explanation is that gold is what is described as a "real asset" meaning that in real terms it keeps its value. This means that when inflation is rising the price of gold goes up, and when inflation falls the price of gold goes down. With the newly evolving economic backdrop revealing a sharp fall in economic activity and a collapse in the price of oil – a key input for manufacturing and energy markets – investors' expectations for future inflation have also dropped off. The chart below illustrates just how significant these expectations have moved.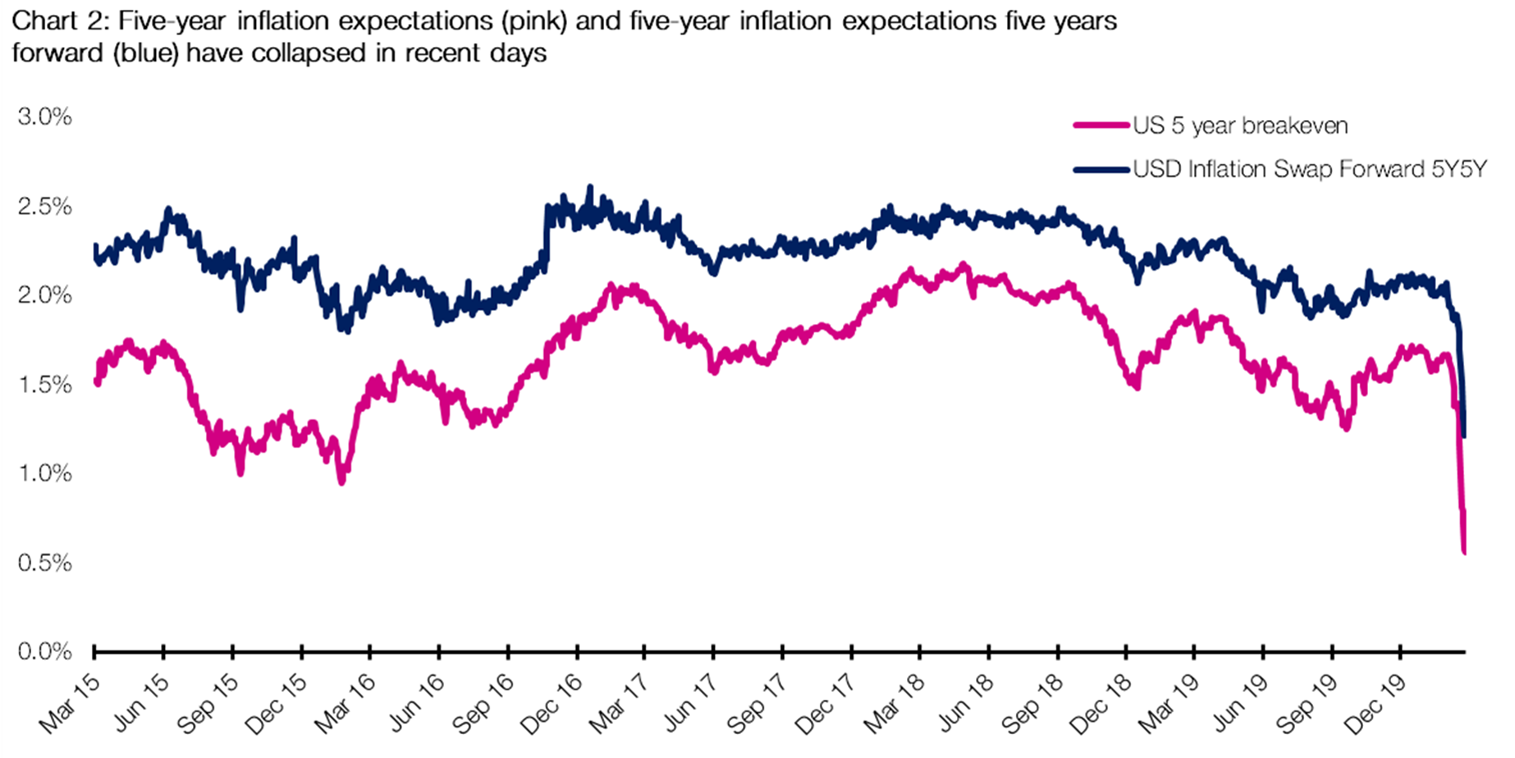 Source: Bloomberg
Markets are now firmly fixing their attention on what guarantees or reassurances they can get from governments as opposed to what rhetoric is emerging from central banks. This is because investors believe the most effective response to the virus on the ground is likely to come from targeted fiscal policy (e.g. spending cash in health or social care) rather than solely from central banks restarting asset purchasing programmes. The question now is how long will governments wait to turn on the spending taps?
STAT OF THE WEEK: £125 billion – aggregate shortfalls in Britain's defined benefit pension schemes, up from £75 billion in February (Pension Protection Fund).
DATA CORRECT AS AT: 13/03/20
Contact
Have a question about investing with EQ [1]? Please email enquiries@eqinvestors.co.uk [2] or call 020 7488 7171, we're always happy to hear from you.