Socially responsible investing is not a recent phenomenon, it can actually be traced back several centuries. Early initiatives were all based on the exclusion of controversial sectors such as tobacco or armaments:



Impact investing is the next level up: our Positive Impact Portfolios are based on years of research that have enabled us to create a unique approach to 'positive screening', or actively selecting investments with the power to do good.
Impact investing should deliver strong financial returns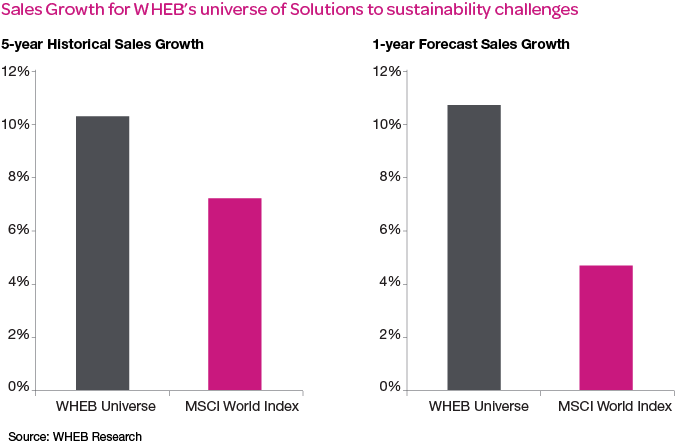 Positive Impact investing leads to selecting companies that are bringing solutions to very real social and environmental problems to market, and actively trying to run their businesses in a sustainable manner. Such companies tend to avoid fines and other penalties, and have stronger relationships with their customers, suppliers and staff. They also tend to operate in sectors with high growth potential.
Research by fund manager WHEB shows that growth is higher in their universe of 1,000 investable companies than in the stockmarket generally.