The EQ Foundation is a registered charitable institution that receives funding from the EQ Investors Group and other related parties.
Grant making approach
We make a small number of multi-year grants to institutions which meet the following criteria:
They should be of a size whereby our grant will have a meaningful impact but will not exceed 10% of the annual budget.
Quality of leadership is paramount and we will also expect a high standard of governance via the board.
The programmes must be able to demonstrate that they are achieving positive outcomes and that they deliver long lasting benefits.
We are also interested in investment opportunities in social enterprises.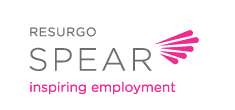 Helping young people into work
Spear is a programme operated by Resurgo. It provides pre-employment training for young unemployed people in London, initially via a six week intensive course.
The course equips young people with the hard skills they need to find a job, including CV writing and interview training
It also tackles the attitudinal and behavioural issues that employers cite as major barriers to long-term success in their young recruits
Each Spear attendee leaves with increased confidence, skills to find work and a City & Guilds Level 1 Qualification in Customer Service.
more…
Helping under-privileged high flyers into university

The Access Project provides one on one tutoring via a group of volunteers to help highly able children achieve entry to Russell Group universities. In addition a dedicated member of The Access Project staff is based in school to deliver university support and enrichment activities, which equip students with the skills and information they need to win places at top universities.
The results are impressive: more than 63% of Access Project students obtain places at leading universities compared with only 18% on average from the state sector and 48% from independent schools.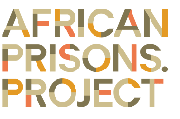 Education for prisoners and prison staff
The African Prisons Project (APP) was created by Alexander McLean, who comments:
"Initially I didn't consider prisoners in Africa as particularly worthy of support. However, over the last seven years the men, women and children I have met in prisons all over the continent have challenged me and my beliefs. Almost all the people we meet in prison are poor, many of them are alone, less than one in ten will ever have access to a lawyer and many will wait in prison for five years or more without having a trial."
Alexander is an extraordinarily inspirational leader as you can see from one of his TED talks
more…
Sports days for the disabled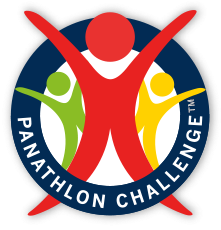 The Panathlon Challenge provides sporting opportunities to over 7,500 disabled young people every year. Since 1999, they have run over 500 'mini Paralympic' multi-sport competitions for secondary or primary school children, along with dedicated football, boccia and swimming programmes. Panathlon has also trained over 3,000 young leaders, aged 14-19, who act as sports officials for Panathlon competitions.