Crowd Bonds
Invest in crowd bonds through our preferred partner, Downing. With conventional bond yields at record lows, more people are looking for alternative sources of income. Crowd bonds offer a fixed rate of interest, repayment on a predetermined date, and they may be secured against specific assets such as property.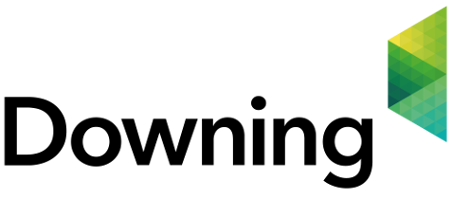 EQ has selected Downing as our preferred partner for crowd bond offers. Downing is a long-established investment manager that is regulated by the FCA and has over 30 years' investment management experience. Downing brings that experience when selecting these opportunities for it's customers to invest in.
Downing acts as the arranger and security trustee for the bonds.
By clicking on any of the offers below, you will be automatically directed to the specific EQ page on the Downing Crowd website, where you can create an account and make investments.
EQ will receive a small commission for these investments from Downing. This does not affect your return.
Key benefits of Downing Crowd Bonds:
Fixed rates of return
Terms of 1-3 years
Investments are secured against assets and cash flows.
Risk warning
Capital is at risk and returns are not guaranteed. Crowd bonds are not covered by the Financial Services Compensation Scheme. They are typically issued by smaller, unquoted companies. They are illiquid investments: there is no secondary market and the bonds are not readily realisable.
EQ is not offering advice on the selection of the bonds and the decision as to whether they are suitable is entirely down to you.
What do I do next?
These investments are exclusively available to members of the Downing crowd bond platform.
When you are ready to invest – select the investment from the offers above and then:
Complete the account opening form on the Downing platform. This will include a declaration of what type of investor you are and Downing will need to check you understand the risks
View the bond offer document, paying particular attention to the fees and taxation.
Place your investment reservations
Downing will then complete the necessary ID checks – they may need to ask you for further information at this stage for ID purposes.
What happens when the full amount has been raised?
If the target of the bond or the tranche has been reached it will be closed for further investment. Investors then have a cooling off period of 14 days, during which Downing will complete the bond certificates and security agreement with the borrower on your behalf.
At the end of the 14 day cooling off period the funds will be transferred to the borrower and a digital copy of your bond certificate will be emailed to you and made available in your Downing account. From this point, your investment will start to earn interest.
Over the term of the investment, Downing will provide you with updates on your interest payments.
At any time, you can log in to your Downing account and see a record of your investments and also review new offers as they become available.
How do Downing charge?
Downing ensures to the best of its ability that all information is provided upfront. You can be confident of no hidden charges. Borrowers pay Downing a fee for the origination of the deal and carrying out the due diligence, risk assessment and the preparation of the documentation.
Downing receive an annual monitoring fee that is contingent on investors having been credited with the capital and interest in full on repayment of the bond.
Transfers carry an administration fee if £25. This fee is not charged where the bond holder is deceased.
All fees are exclusive of VAT where applicable.