Invest online or over the phone
It's easy to get started
Our online and telephone investment service is for individuals who don't need a full financial plan. You can invest entirely online, but most clients speak to one of our qualified advisers over the phone. You're also welcome to pop in for a chat!
Professional portfolio management
We'll do it all for you
Our team of investment professionals will build you a tailored portfolio and manage it on your behalf.
Never worry about what markets are doing, when to buy or sell
Check how your investments are doing 24/7 online
Talk to us whenever you like, and we'll review your strategy every year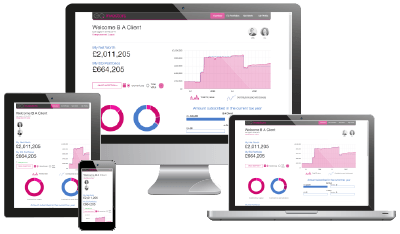 Choose your investment approach
We offer a wide range of ready-made portfolios
All our portfolios are available in a range of risk profiles, to suit more cautious or adventurous investors. Not sure which one to pick? Give us a call on 020 7488 7171 and we'll be happy to talk you through the options.
Value for money
Investing with EQ is affordable
If you invest through our online and telephone based service then we charge a single fee based on the total value of your investments. The more you invest, the cheaper it gets. You also pay a small annual charge for each fund that you hold.
Cost of online Individual Savings Accounts (ISAs) and general investment accounts (GIAs)
Your portfolio
Up to £99,999
£100k – £249,999
£250k – £499,999
£500k – £999,999
£1m+
Fund charges*
Please note: these charges are not tiered. Rates are annual charges applied to your entire portfolio value and include VAT. * Fund charges are indicative based on a Balanced (Risk Grade 5) portfolio and may vary based on the particular funds in your portfolio.
Best Ideas, Income & Positive Impact portfolios
1.19%
0.99%
0.79%
0.69%
0.66%
0.7 – 0.8%
Low Cost portfolios
0.99%
0.79%
0.69%
0.59%
0.49%
0.1 – 0.2%
Transfer an ISA
Transferring your current ISA(s) to EQ Investors means you can take advantage of our transparent charges for all your investments. You can also track and monitor them all in one place.  As soon as you decide to move your investments, we'll work with your current provider to carry out the transfer as quickly as possible. Investments held outside an ISA can also be sold and the proceeds invested in an EQ Investors ISA with no switching fee.
For this type of investment you need to speak to our advisers. Please give us a call on 020 7488 7171 and we'll be happy to discuss this with you.
Consolidate your pensions
Many people accumulate a number of different pension schemes over the years. For convenience and the potential for superior performance it may be worth consolidating these in to a Self-Invested Pension Plan (SIPP) managed by EQ Investors.
We can provide you with advice on this. It's important to check out the details, such as current charges and potential exit penalties. This can be a valuable exercise as many people are unaware of the real cost of their current pension arrangements. Pensions we will consider:
Personal pensions
Stakeholder pensions
Other SIPPs
Executive pension plans (EPPs)
If you have a pension not listed above, please give us a call on 020 7488 7171 and we'll be happy to discuss this with you.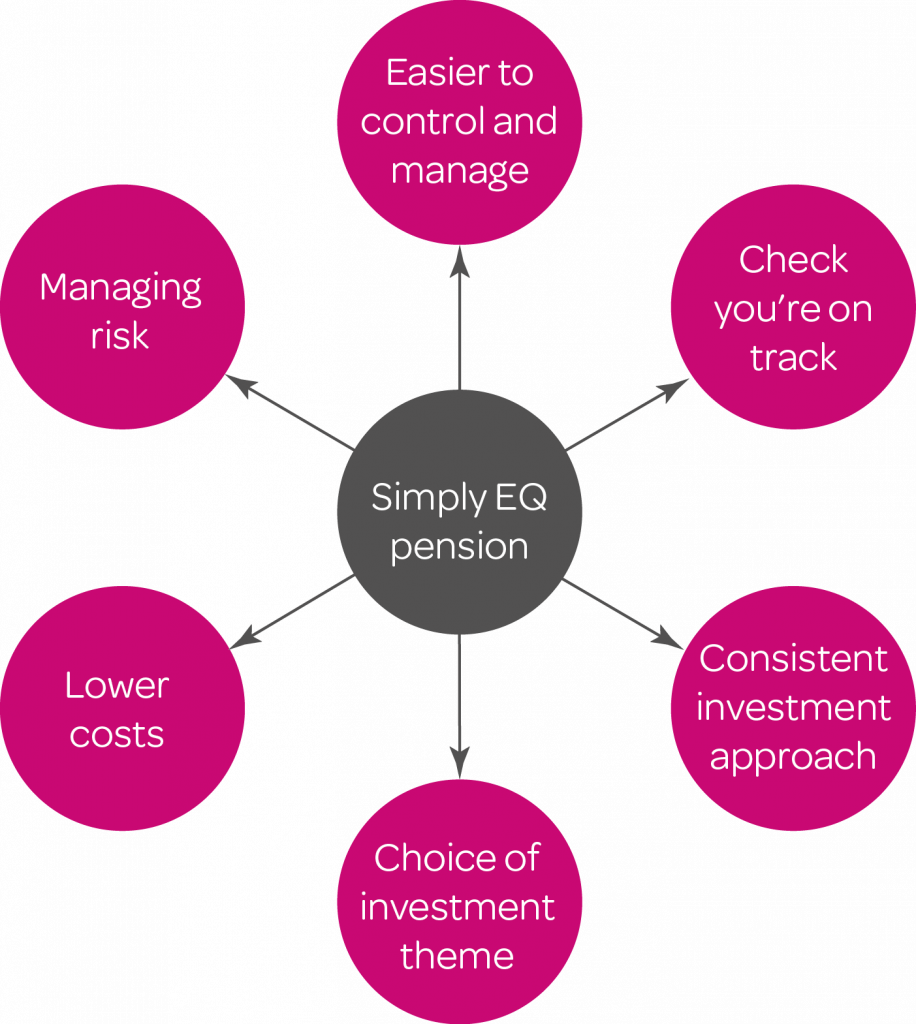 Frequently asked questions
We've put together a handy FAQ page with lots of answers to common questions about this investment service. Alternatively, please give our advisers a call on 020 7488 7171 or email us.