Investing for children
 

 
Investing for children
Children today are facing a perfect storm of financial adversity as a result of sky high property prices, steep higher education costs and likely lower investment returns.
This guide outlines the main options available. It also covers choosing the right investment strategy and includes a number of case studies for parents and grandparents..
EQ is a boutique wealth manager led by John Spiers, Founder of Bestinvest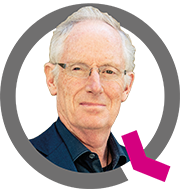 For more than 30 years I have set out to provide a rigorous research based approach to investment, coupled with excellent client service.
Aligning interests
At EQ we make every effort to align our interests with those of our clients. EQ is wholly owned by staff, which means we are not chasing targets for growth set by external shareholders. Our main objective is to win praise for service and the value we have created for clients.
We already advise thousands of clients and have a thriving business that seeks to achieve more than just financial success. Our investment team is packed with talent and carrying out some of the best research that I've seen. Our financial planners are also highly qualified and well placed to help clients achieve their goals.
I'd like to invite you to become a client of EQ and to helping you achieve what you want with your money.
John Spiers
Chief Executive