Guide: 10 Common Investing Mistakes
Investing successfully is difficult and time consuming. In this guide EQ illustrates some simple errors made by many investors that can have a big impact on returns.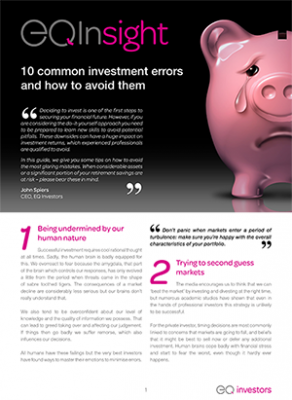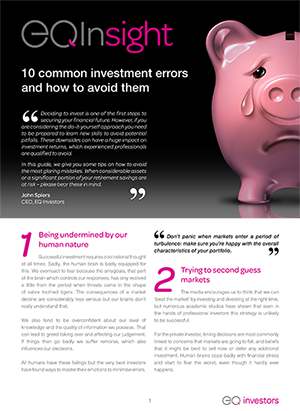 Deciding to invest is one of the first steps to securing your financial future. However, if you are considering the do-it-yourself approach you need to be prepared to learn new skills to avoid potential pitfalls. These downsides can have a huge impact on investment returns, which experienced professionals are qualified to avoid.
In this guide, we give you some tips on how to avoid the most glaring mistakes. When considerable assets or a significant portion of your retirement savings are at risk – please bear these in mind.
Amongst the issues covered are:
Behavioural biases arising from the way our brains work, such as being unwilling to accept losses,
Portfolio management techniques such as diversification and regular rebalancing.
How to avoid investment scams