Guide: How to buy protection insurance
Protection should always be considered as part of an effective financial plan. Nobody knows what the future holds and uncertainty can be scary.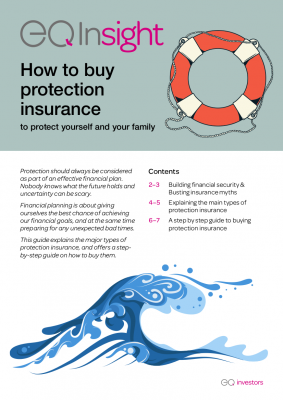 Financial planning is about giving ourselves the best chance of achieving our financial goals, and at the same time preparing for any unexpected bad times.
This guide explains the major types of protection insurance, and offers a step-by- step guide on how to buy them.
Contents
Building financial security & busting insurance myths
Explaining the main types of protection insurance
A step-by-step guide to buying protection insurance