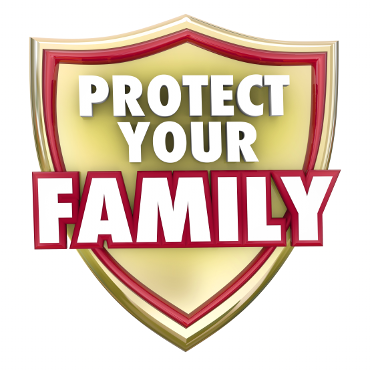 Case Study: Family income benefit – securing your family's financial future
Jo and Dave are a married couple with three children: Nancy (6), Ivy (3) and Alfie (1). Jo gave up her job when Ivy was born as the cost of child care meant it wasn't economical for her to continue working and pay for childcare.  Dave earns £45,000 working as a photographer.
Unexpected loss
They family are devastated by Jo's death in a car accident. As well as dealing with the emotional impact of losing his wife, Dave has to cope with the financial consequences. Whilst the couple had put in place life assurance for Dave, they hadn't thought about the financial impact of Jo's death.
In order to carry on working Dave needs to arrange childcare for the children, but after paying the mortgage each month he struggles to find enough money to pay for a suitable full time childminder.
Protecting your family
Is there a way to protect against this type of situation? Family Income Benefit is an insurance product that pays a monthly or annual sum of money in the event of a non-working partner dying. It's generally cheaper than term assurance (which pays a lump sum in the event of death).
The cost of the premium depends on the amount of cover you need, how long you need it for and the age / health profile of the individual being insured. For example, a healthy 30 year old woman could obtain cover paying £50,000 per annum over 30 years at a cost of around £16 per month.