Guide: Investing tips for young professionals
The list of excuses for not investing is endless, especially for young professionals immersed in their careers. "It's too risky" or "I don't have time to worry about that now" are common. The irony is that the biggest risk lies in not investing at all.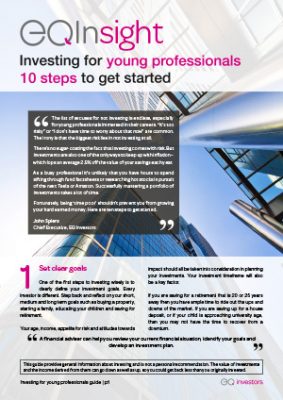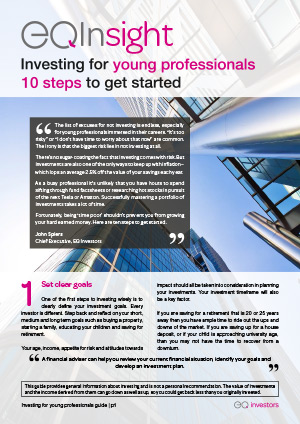 There's no sugar-coating the fact that investing comes with risk. But investments are also one of the only ways to keep up with inflation – which lops an average 2.5% off the value of your savings each year.
As a busy professional it's unlikely that you have hours to spend sifting through fund factsheets or researching hot stocks in pursuit of the next Tesla or Amazon. Successfully mastering a portfolio of investments takes a lot of time.
Fortunately, being 'time poor' shouldn't prevent you from growing your hard earned money. Here are ten steps to get started.