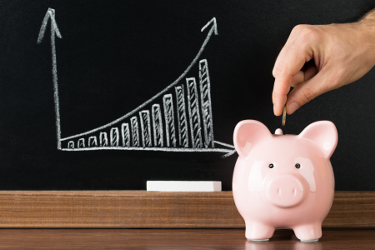 Junior SIPP
Given the huge costs involved in raising a child and early adult life, it might seem strange to pay money to a pension which cannot be accessed for decades when there are many other expenses to worry about. However, the long term tax benefits of pensions plus the Government top-up can make for a compelling case in certain circumstances.
Money put into a pension for a child has longer to grow in a tax-free environment, and cannot be frittered away in early adulthood. By contributing the maximum allowed to a Junior SIPP each year for 18 years you could provide your child with a retirement fund of over £400,000, even if they make no other contributions as an adult.
The government encourages pension saving by topping up contributions with an extra 20%. The maximum that can benefit from this uplift is your total salary. Where individuals do not have any earnings, the government will still add tax relief up to a maximum of £3,600. If you contribute £2,880 to a child's pension, the government will top this up to £3,600.
To read more on the best ways to help your children secure their financial future, download our new 'Investing for Children' guide.