Your online investment portal
The EQ client portal lets you see all your investments 24/7 in your browser and on mobile. You can even check your balance using Amazon Alexa voice control. This page introduces the portal's main features.
Total investment
When you log in you can see the total value of all your investments at a glance:

Overview
You can see how all your investments break down by tax wrapper or asset class:


My portfolios
For this client we manage two personal pensions and a joint investment portfolio:


Performance
For each portfolio you can see performance vs. contributions and withdrawals: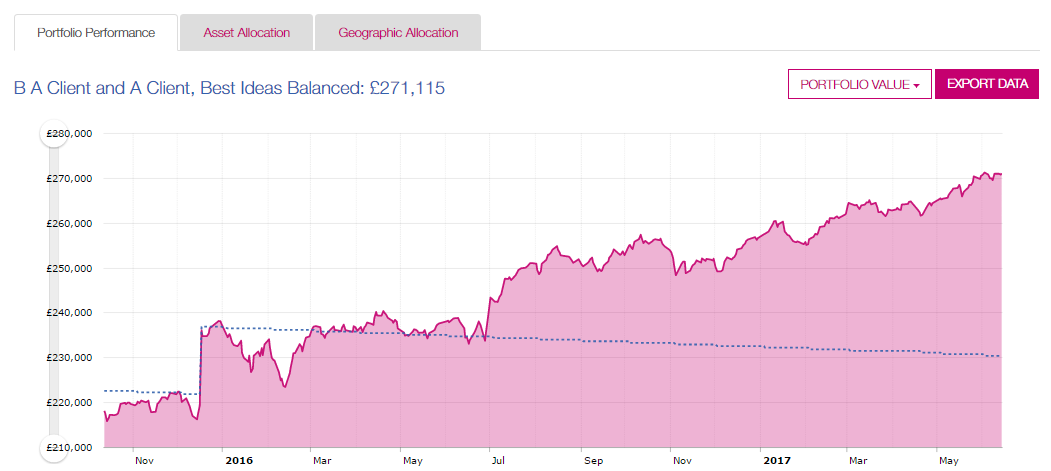 Benchmarks
Or you can switch to performance vs. a benchmark: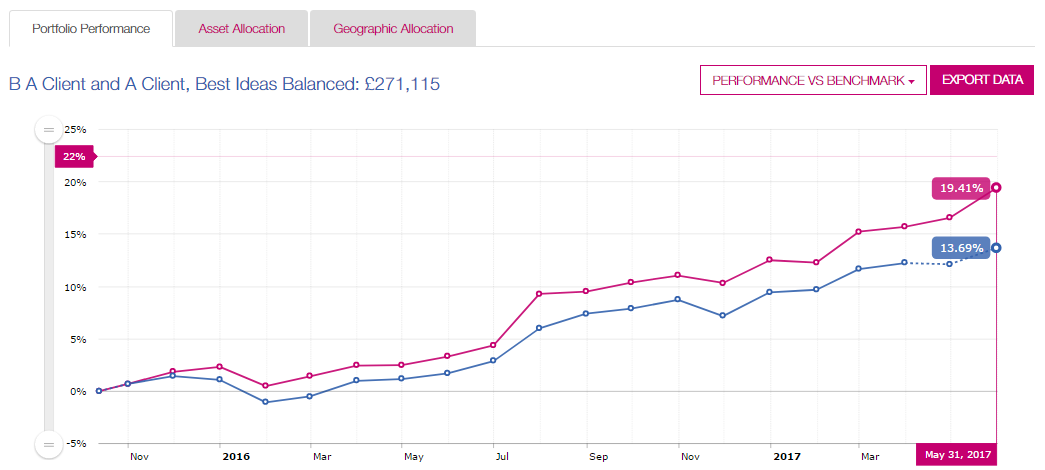 Asset allocation
You can see what kinds of investment the portfolio holds: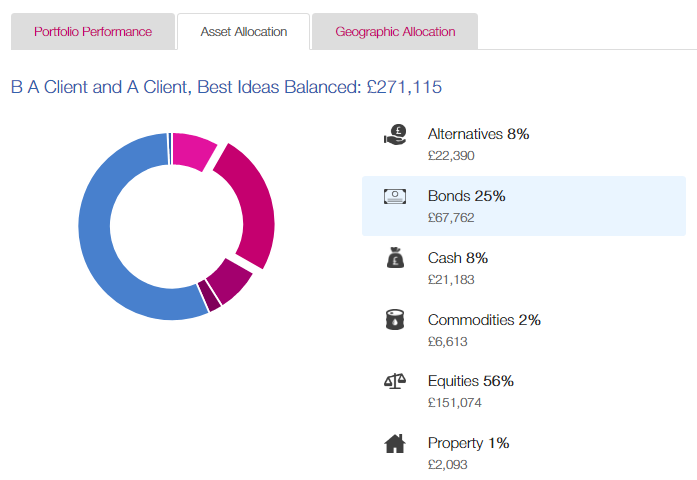 Geographic allocation
And how each portfolio's equity exposure is invested globally: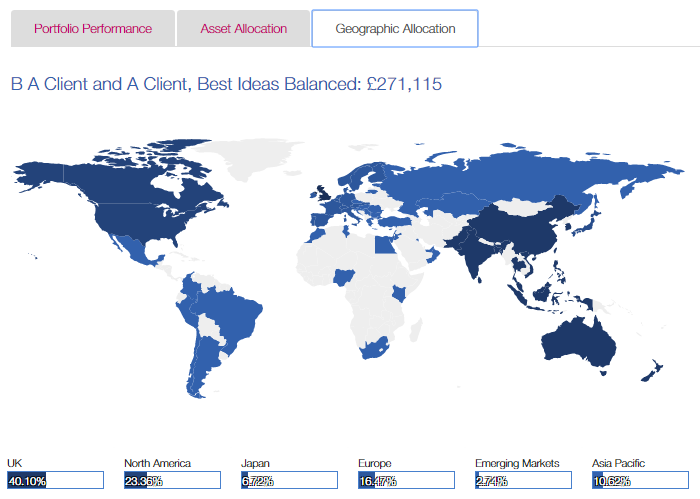 Our current views
You can also see our current views on each asset class and region: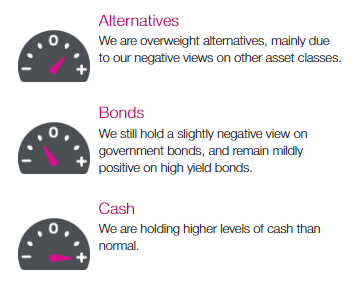 Holding and transactions
At the bottom of the page you can see a full list of holdings, cash and investment transactions:

Personal balance sheet
Lastly you can keep track of all your other assets and liabilities alongside your investments. This reflects the latest information you have shared with us and you can update it at any time.