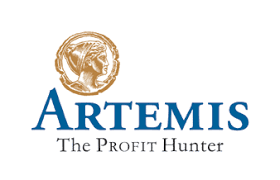 Artemis Asset Management
Independent and owner-managed, Artemis opened for business in 1997. Its aim was, and still is, exemplary investment performance and client service. All Artemis' staff share these two precepts – and the same flair and enthusiasm for fund management. The firm now manages some £27.4 billion (as of February 2018) across a range of funds, two investment trusts, a venture capital trust and both pooled and segregated institutional portfolios.
Artemis' fund managers invest in the funds that they and their colleagues manage. This has been a key tenet of Artemis' approach to investment since the firm started and align the fund managers' interests with those of investors.