Liontrust Sustainable Future Corporate Bond
A fixed income fund that focuses mainly on the bonds of UK corporates which make a positive contribution to society and the environment through sustainable and socially responsible practices
Overview
The fund will invest in a basket of bonds selected from a universe of companies created by filtering out those with a negative impact (e.g. armaments, tobacco, human right abuses) but also utilising positive integration to allocate to companies impacting society and the environment positively (e.g. social housing, renewable energy, healthcare). The fund manager is assisted by experienced co-managers who consistently review the impact of the selected companies.
We like the fund as it has a strong investment process which allow the fund managers to invest across the credit spectrum and also adjust their interest rate exposure.
| Fund type: | Asset class: | Sector: |
| --- | --- | --- |
| OEIC | Bonds | Investment Grade |


Stuart has over 35 years' experience in investment, and joined Alliance Trust in 2010 as an investment manager. He first started managing fixed income investments in 1986 with Standard Life Assurance, and then moved to Scottish Widows in 1992 as a bond fund manager. At Scottish Widows, he became Head of Credit and latterly Head of Aggregate Bond Fund Management where he was responsible for £8 billion of assets.
Kenny graduated from Strathclyde University in 1990 with a degree in Accounting and Economics. He subsequently joined KPMG, where he qualified as a chartered accountant, before joining Murray Johnstone as an investment manager. He then spent a short spell at Clydesdale Bank, before joining Ignis Asset Management in 1998, where he began working on the fixed income team in 2004. He joined Alliance Trust in 2013, and is an associate Member of the UK Society of Investment Professionals. .
Aitken joined Alliance Trust through the graduate programme in September 2010 after completing a bachelor's degree in Accountancy and Finance from Dundee University and subsequently an MA in International Financial Analysis at Newcastle University. Aitken gained prior experience with Martin Currie and BNP Paribas and is a CFA charterholder.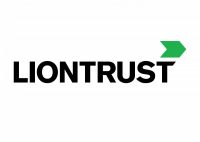 Liontrust is a specialist UK listed asset management company, which was founded in 1995. The fund house is split across eight fund management teams, investing across the UK, Europe, Asia and Global equities. In April 2017, Liontrust officially completed the acquisition of Alliance Trust Investments Limited, bringing the firm's total AUM to £9.3 billion (as of June 2017).