Allianz Green Bond
The fund invests into green bonds, which are bonds raised to finance projects meeting specific environmental criteria. Allianz Green Bond is one of the first funds focusing on this relatively new and fast growing asset class.
Overview
The fund invests in a minimum of 85% green bonds, the proceeds of which are exclusively assigned to finance projects, assets and business activities labelled as green in sectors such as energy efficiency, pollution prevention, renewable energy, clean transportation or water management. The process also screens out controversial companies as well as projects which are 'green washed' – projects which are described as green but are in fact continuations of projects not meeting the green criteria.
The process is focused on bottom up selection of strong credit names with a stable to positive outlook, whilst assessing their price versus fair value to determine how cheap the bond is trading.
Download KIID here.
| Fund type: | Asset class: | Sector: |
| --- | --- | --- |
| OEIC | Bonds | Investment Grade |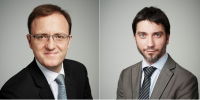 Hervé Dejonghe, Co-Portfolio Manager
Hervé Dejonghe holds a Master degree in Finance from the Université Paris Dauphine and a Master in Mathematics from the Université Paris VI Jussieu. He joined Allianz Global Investors in 2011 as a Fund Manager / Credit Analyst after working for 6 years at Dexia Asset Management as a Fund Manager / Credit Analyst as well and 2 years at Calyon (New York) as a Credit Analyst and Counterparty Risk Analyst.
Julien Bras, Co-Portfolio Manager
Julien Bras holds a Master in management from Lille Graduate School of Management. After working for 4 years as financial controller at Allianz Global Investors, he became SRI fixed income analyst for 5 years. In 2014 he joined the credit team as SRI fixed income portfolio manager.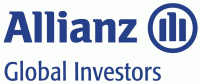 Allianz Global Investors is a global asset management company with offices throughout Europe, North America and Asia Pacific. Allianz Global Investors is a subsidiary of Allianz Asset Management (AAM). Allianz manage €1.96tn (as of December 2017).