BMO Responsible Global Emerging Markets Equity Fund
The fund invests in stocks within Emerging Market countries, looking for companies that fit within six themes which are engaged in positive change on society and renewable energy, and supportive of long term growth.
Overview
The fund is run by the former Lloyd George Management investment team, which was a specialist emerging markets boutique acquired by BMO in 2011 (who also bought F&C in 2014).
After the team select initial ideas, the dedicated 13-strong sustainability team will score a company according to their six positive themes. These are largely focused on the enfranchisement of people and society in developing economies (e.g. low income consumers, sustainable finance and infrastructure development). After investing, the team will engage with companies to improve policies and performance.
The team look for companies with a long-term growth investment thesis, and they expect to hold companies for more than 5 years. Given the long-term approach, the managers are focused on stock selection, with quality management teams and steady growth stories expected to fill the flexible portfolio. Stocks will be sold if they observe a deterioration of quality, look overvalued, or have ESG related concerns.
We like the fund as it combines a solid, repeatable sustainability process with EM-specialist stock pickers. The focus on quality has resulted in a significantly better downside profile since the new management team began managing the fund, and the weighting to compelling themes in emerging markets results in significant potential for growth as well as social good.
| Fund type: | Asset class: | Sector: |
| --- | --- | --- |
| SICAV | Equities | Emerging Markets |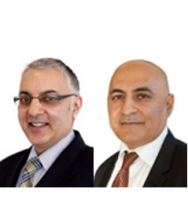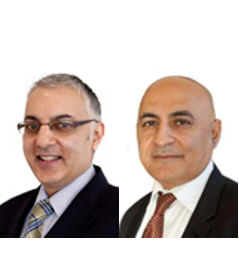 Sam Mahtani has over 20 years of experience managing emerging markets mandates, and joined F&C in 1993 to launch their India fund, becoming co-manager a year later and lead manager in 1996. Prior to F&C, he worked for RBS in their corporate trusts division as a senior bank officer. Sam is an Associate of the Institute of Financial Services and a member of the CFA Society of the UK.
Jeff Chowdhry has over 30 years' investment experience, focusing on emerging markets since 1992. Prior to joining F&C in 1994, he held portfolio management positions at Royal Insurance PLC and BZW Investement. Jeff holds an MBA from Kingston Business School and a BSc in Economics from Brunel University.


BMO Global Asset Management is the asset management arm of the Bank of Montreal, the fourth largest Canadian bank by assets which was founded in 1817, making it Canada's oldest bank. BMO Asset Management manages over £180 billion in assets worldwide (as of December 2017) across asset classes and geographies, with their expertise and reach within the UK growing significantly with the acquisition of F&C Investments in 2014, at the time one of the UK's largest asset management businesses.