Magna New Frontiers
A fund focused on frontier markets, including those countries that remain investible but are deemed less established than emerging market countries. Typically these countries exhibit high economic growth and favourable population dynamics.
Overview
The fund is run by the two portfolio managers and heavily supported by the 14-strong analyst team. The stock selection process is framed by top down considerations, as risks such as currency issues and political instability are much greater than in developed markets. This framework focuses the research on 20-30 countries which have the most stable outlooks and growth potential. They do not rely on quantitative screening as this has a natural bias towards the more liquid SOEs, which tend to have poor corporate governance; the key quality they look for are management teams genuinely working in the interests of shareholders. Therefore, the majority of the investment process is focused on meeting companies, as this is an asset class where well run companies are much harder to find. Before they invest in a company, they will typically conduct 9-10 meetings with management, competitors and suppliers.
We like the fund due to the large analyst team with a combined experience of more than 140 years, and the portfolio managers themselves have over 25 years focused on emerging and frontier markets. In addition, the firm's reputation as specialists in these markets grants them excellent access to company management and at times access to senior government officials, giving them unique insight into the companies they invest in and the economic cycle of the countries.
| Fund type: | Asset class: | Sector: |
| --- | --- | --- |
| OEIC | Equities | Frontier Markets |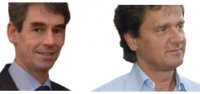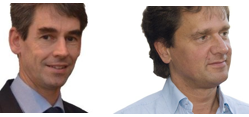 Dominic has worked in Frontier and Emerging Market equities since 1989, and worked for Regent Pacific, the company from which Charlemagne de-merged, from 1995 and 2002. He re-joined Charlemagne in 2013, after holding senior positions at Morgan Stanley and Goldman Sachs, where he was Head of EMEA equity sales. Dominic is an Economics and Statistics graduate from the University of Exeter.
</p><p>Stefan has specialised in Eastern Europe and Middle Eastern equities since 1987, and joined Charlemagne in 2001 as Chief Investment Officer. He has headed up the Frontier Markets business since 2009. He previously held senior roles at Flemings and Schroders, focused on Eastern European equities, and was latterly head of EM (Eastern Europe and Middle East). Stefan holds a degree in Business and Administration from the Fachhochschule der Deutschen Bundesbank.

Fiera Capital is a North American based asset manager with over $120bn AUM (as of December 2017). Fiera's European division was formed in 2000 as Charlemagne Capital, an investment boutique focused on emerging and frontier markets. Charlemagne Capital became part of Fiera's global network of partners in December 2016. As well as running the MAGNA range of long-only funds, the European Division runs the OCCO and OAKS Market Neutral and Long/Short Hedge Funds.