DB Platinum IV Systematic Alpha
The fund follows the Winton Diversified Programme, a successful CTA strategy which invests globally in long and short positions and attempts to provide a positive return irrespective of market conditions, with low correlation to traditional asset classes.
Overview
The fund follows the Winton Diversified Programme, a flagship program and one of the longest running and most successful CTA strategies within the absolute return space, investing globally in long and short positions. The strategy attempts to provide positive returns irrespective of market conditions and with a low correlation to traditional asset classes. This is a fully systematic investment process, which performs statistical analysis and mathematical modelling on historical data, searching for patterns and structures that give rise to a small degree of predictability in an attempt to identify profitable investment opportunities. The fund will invest in approximately 100 futures markets globally, across equity indices, bonds, currency, commodities and cash equities.
The resources employed within the strategy are impressive and highly experienced, with input from 136 individuals across multiple global locations, which includes David Harding, who founded Winton Capital Management. In addition, we like this fund for its low volatility profile, in particular when compared to its peer group.
| Fund type: | Asset class: | Sector: |
| --- | --- | --- |
| OEIC | Alternatives | Directional Trading |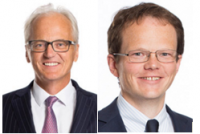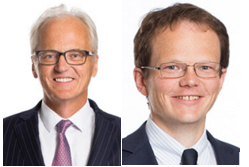 David is the Founder and CEO of Winton. After graduating from Cambridge University with a degree in Natural Sciences, specialising in Theoretical Physics, he embarked on a career in the capital markets, founding AHL in 1987. AHL became one of the world's leading CTA's, and was acquired by MAN group in 1994. David left MAN to establish Winton in 1997, where he remains an Executive Director and Chairs the Executive Committee.
Matthew is CIO and executive director of Winton. He initially joined Winton in 2000 as an intern, graduating from the University of Southampton in the following year with a first class honours degree in Mathematics and Computer Science. He then returned as a full time employee within the Winton research department, while completing an MSc degree in Applied Statistics from Birkbeck College, London. In 2008, Matthew was appointed CIO and chair of the Investment Committee.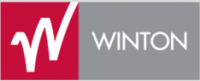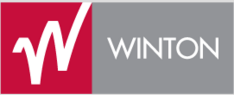 Winton Capital Management was founded in 1997, and now advises on over $30 billion of assets, employing over 400 people in nine locations around the world. It is a dedicated systematic investment manager, using scientific methodologies such as statistical analysis and mathematical modelling of historical data to identify investment opportunities. The product range includes diversified multi-asset solutions to regional long-only equities, which are available in a variety of wrappers and customisable managed accounts.