Downing Ventures EIS
A discretionary managed EIS portfolio service with a sole focus on investing in high growth technology businesses that are likely to disrupt large markets through "game changing" technology.
About the manager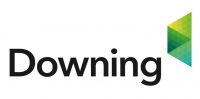 Downing LLP was established in 1996, and currently has approximately £1bn of assets under managerment, specialising in tax efficient investments including VCT, EIS, IHT and ISA. Downing LLP is owned by its partners, having converted to a limited liability partnership in 2011.
Downing has expanded vastly over recent years, having raised over £1.7 billion from over 35,000 UK investors, across 11 VCTs, an increasing number of EIS, as well as IHT and BPRA products.
How to invest
Under FCA rules information about EIS schemes is strictly controlled. Please
contact us
for further information about this scheme.
Important Information
The information set out above is included for information purposes only and is not an offer or an invitation to buy or sell or a solicitation of an offer or invitation to buy or sell or enter into any agreement with respect to any security, product, service or investment. Any opinions expressed do not constitute investment advice and independent advice should be sought where appropriate. All information is current as of the date of publication, subject to change without notice, and may become outdated over time.
Links to third party sites or pages are for information purposes only and such sites and pages are not part of this website or the responsibility of EQ Investors Limited and have not have been reviewed or verified by EQ Investors Limited. Following links to or from any other sites or pages shall be at your own risk.
EIS funds should be regarded as higher risk investments, suitable only for experienced investors who are able to withstand losses.
Overview
| | |
| --- | --- |
| EIS structure | Discretionary Portfolio |
| Investment purpose | Capital Growth |
| Closing date | Evergreen |
| Min. investment | £15,000 |