MontLake DUNN WMA Institutional UCITS Fund
A 100% systematic trend following program that is adaptive to the market risk environment and the trend characteristics prevalent at any time. The portfolio encompasses global financial, energy, metal and agriculture futures markets.
Overview
The financial markets are known to exhibit trends or momentum over time. These trends develop and evolve in different ways and over different lengths of time, so there are most often investment strategies that focus on the medium to long term element of these trends, being the simplest to measure and capture.
DUNN uses a systematic, computerised investment process designed to identify and follow trends. It uses a combination of methodologies that adapt the time frame upon which the system focuses while also systematically dialling up and dialling down the amount of risk taken in each market and with the fund overall based on the market risk environment and the trend characteristics of each market at any given point in time.
We like the fund since by comparison to peers, it uses a number of similar sophisticated strategies for dealing with different degrees of "trend signal strength". However, we believe it has a more adaptive nature when it comes to dealing with the time frame over which trends are measured. This feeds through into the fund's better risk-adjusted return over the long term and better "crash protection" in equity market downturns.
| Fund type: | Asset class: | Sector: |
| --- | --- | --- |
| OEIC | Alternatives | Directional Trading |
Dr Dunn is responsible for oversight and due diligence on all research from concept through to implementation, having joined DUNN in March 1999 as a Senior Associate. Dr Dunn is a medical doctor with a PhD in Immunology from the University of Chicago. Between 1990 and 1999 Dr Dunn trained, taught and conducted post-doctoral research at Stanford University, the National Institutes of Health and Johns Hopkins University and was an Assistant Professor at the University of Utah. In 1999 Dr. Dunn left the medical field to join DUNN.
Dr Osorio is involved in developing new trading systems to diversify the firm's portfolio and in the research of new risk-control tools. He holds a PhD in Physics from the University of California at Berkeley. He has previously worked as Associate Professor of Physics at the University of Brasilia, as Senior Research Associate at the National Renewable Energy Laboratory (Golden, Colorado), as Research Analyst at Iris Financial Systems and as Director of Research at an equity hedge fund and as Director of Short-Term Strategies at Evnine & Associates. He has co-edited two books and authored 25 articles in physics and three articles in financial mathematics in peer-reviewed journals.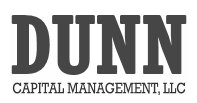 The firm was founded by Dr. William A. Dunn, a pioneer in the managed futures industry. Based on Dr. Dunn's original efforts to apply computer technology to portfolio management, DUNN is the managed futures industry's second-oldest firm, having been managing capital continuously since 1974. Dr Dunn retired from day to day involvement in the research process, handing over to his son, Dr Daniel Dunn and Dr Roberto Osorio who have been working together for over a decade.