BMO Responsible Sterling Bond
A fixed income fund that invest in corporate bonds selected after both a negative and positive screening.
Overview
The fund will invest in a basket of bonds selected from a universe of companies created by taking out companies with a negative impact (e.g. armaments, tobacco, human right abuses) but also utilising positive integration to allocate to companies impacting society and the environment positively (e.g. social housing, ethical employment, water infrastructure).
The fund manager is assisted by a well-resourced sustainability team who consistently review the suitability of the selected companies. In addition, we like the investment process from a financial perspective, which is led by an experienced manager. The process allows the team to invest across the credit spectrum, and adjust their interest rate exposure.
| Fund type: | Asset class: | Sector: |
| --- | --- | --- |
| OEIC | Bonds | Corporate Bond Investment Grade |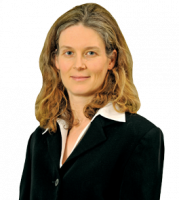 Rebecca is a fund manager in the fixed income team and co-head of UK credit. She began her career as a credit analyst with London & Manchester and subsequently was a bond fund manager at Rothschild and Friends Ivory & Sime. She joined BMO Global Asset Management (formerly F&C) in 2001. She holds a BA in Accounting & Finance from the University of Wales as well as the IIMR and is a member of the UK Society Of Investment Professionals.


BMO Global Asset Management is the asset management arm of the Bank of Montreal, the fourth largest Canadian bank by assets which was founded in 1817, making it Canada's oldest bank. BMO Asset Management manages over £180 billion in assets worldwide (as of December 2017) across asset classes and geographies, with their expertise and reach within the UK growing significantly with the acquisition of F&C Investments in 2014, at the time one of the UK's largest asset management businesses.