FP Argonaut Absolute Return
An equity fund investing on a long and short basis in European listed companies.
Overview
This is a long/short European equity fund aiming to deliver positive absolute returns over 3 year rolling periods. There is no separation of the role of portfolio manager and analyst, all members of the team work on stock ideas.  Argonaut use a distinct earnings surprise investment process.  They believe that stock prices move based on the difference between the market's expectations of future and actual corporate profits. Therefore, their focus for research is on finding companies where the market is significantly over- or underestimating future profitability. In addition, they seek companies where there is good earnings momentum.
We like this fund and manager, as the earnings surprise focus distinguishes them from most traditional equity managers. Barry is a manager with a long track record in investing in European equity and has been very successful at doing so. Equally the performance of this fund has been strong over the longer term.
| Fund type: | Asset class: | Sector: |
| --- | --- | --- |
| OEIC | Alternatives | Long / Short |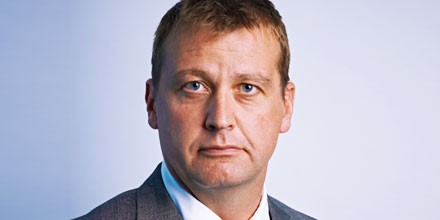 Barry founded Argonaut in 2005 and is the CEO, CIO and Fund Manager for a range of different strategies. Barry graduated from Cambridge University in 1996 with an MA in History, and in 1997 with an MPhil in International Relations. Following graduation, he joined Baillie Gifford, moving to Neptune in 2002 where he launched and managed the European Opportunities Fund. He is a regular contributor to the financial media.

Argonaut is a London based asset manager that has built a strong reputation for investment performance across a range of European equity products. Argonaut was launched in 2005 by Founding Partners Barry Norris and Oliver Russ and manages over £1.1bn of assets under management (as of December 2016) across Alpha, Income and Absolute Return strategies. Argonaut is majority owned by its key staff members and became operationally independent from Ignis, its founding partner, in 2012.