Invesco Perpetual Global Targeted Return
An absolute return mandate attempting to deliver positive returns over the medium term, regardless of market conditions.
Overview
The Invesco Perpetual Global Targeted Return fund follows a macro strategy where the portfolio will be positioned dependent on their view of the overall economic and political backdrop, as well as valuations of the different asset classes. By being flexible in their allocations across all asset classes and regions, the fund aims to achieve a positive total return in all market conditions over a rolling three year period. Risk management is a key part of the investment process to decrease the risk of potential loss.
We are encouraged that the fund is the sole responsibility of the three primary portfolio managers, who make good use of the resources available to them, including the asset class specialists among other Invesco teams. The team also have a proven track record from their time at Standard Life, where they previously contributed to the Global Absolute Return Strategies fund.
| Fund type: | Asset class: | Sector: |
| --- | --- | --- |
| OEIC | Alternatives | Multi Strategy |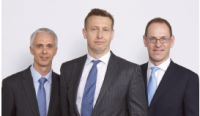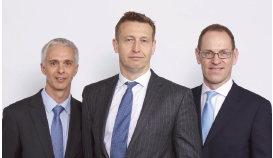 David, Dave and Richard joined Invesco Perpetual in 2013 and are fund managers within the Multi Asset Team. Prior to this they all worked together at Standard Life as managers on their Global Absolute Return Strategy.
David started his investment career with Scottish Widows in 1989, where he qualified as an actuary before joining the Fixed Interest team at SWIP in 1996. During this time he became Head of Bond Strategy, and chair of their Bond Policy Group. He joined Standard Life Investments in 2008, as an Investment Director in their Multi-asset investment team before becoming a fund manager of their Global Absolute Return Strategy.
Dave joined Standard Life Group in 1982 as a computer programmer and after a period in the Actuarial Department of Standard Life, he joined Standard Life Investments where he held positions as a fixed income fund manager and strategist before joining their Multi Asset investment team in 2006. Dave graduated from St Andrews University in 1982 with a BSc (Hons) in Mathematics and is a Fellow of the Institute and Faculty of Actuaries.
Richard had worked at Standard Life Investments since 2003 where he was the Global Investment Strategist in their Strategy team which is now part of Standard Life's Multi-Asset investing team, gaining additional responsibilities for Global Tactical Asset Allocation in 2012. Prior to joining. In 1994, he was awarded a PhD in Financial Economics from Brunel University, where he was a part-time research assistant and taught both graduate and undergraduate students.


Invesco Perpetual form part of Invesco Ltd, a global investment management company. Invesco Perpetual, founded in 1973, has over £57.36 bn of assets under management, primarily within equities, fixed income and multi-asset. Their primarily offices are located in Henley-on-Thames, where the majority of the fund managers are based. Invesco UK Ltd is one of the world's leading investment managers, with over £650 billion of assets under management (as of December 2017).