Goldman Sachs Global Strategic Macro Bond
The fund invests in global fixed income markets, focused mostly on developed market interest rates and currencies. The investment philosophy is focused on macroeconomic fundamentals and takes both long and short positions across markets.
Overview
The strategy is run by Iain Lindsay and & Jonathan Xiong who allocate risk to individual "Alpha Strategy Heads". These team heads take ownership of specific areas of fixed income and currency markets (e.g. there are separate teams focused on currencies, developed market yield curves, cross-country relative value etc). Each team makes autonomous investment decisions within their area of expertise, with the collaboration of traders and analysts specific to each area. This gives the overall fund a less directional nature and offers the potential to profit irrespective of the general direction of bond markets. The strategy teams comprise between 5 and 16 individuals giving a total fund management team of over 100 investment professionals.
| Fund type: | Asset class: | Sector: |
| --- | --- | --- |
| SICAV | Bonds | Relative Value |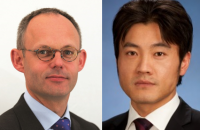 Iain is the co-head of Global Portfolio Management within the Global Fixed Income team in Goldman Sachs Asset Management (GSAM). In this role, he is responsible for co-leading the global team of portfolio managers. Previously, Iain was a senior portfolio manager on the Global Fixed Income and Currency team. He joined Goldman Sachs in 2001 and was named managing director in. Prior to joining the firm, Iain worked at J.P. Morgan Investment Management as a portfolio manager, as well as head of the capital market strategy team at Bank of Montreal in London. Iain earned a BSc in Physics from Heriot-Watt University in 1985, a PhD in Physics from Imperial College in 1988 and an MBA from City University in 1992. He became a CFA charter-holder in 2001.
Jonathan is head of the Fixed Income Alternatives group and co-portfolio manager of the GS Global Opportunities Strategy within the Global Fixed Income team of Goldman Sachs Asset Management. Jonathan joined Goldman Sachs as a managing director in 2011.  Prior to joining the firm, Jonathan was a managing director and senior portfolio manager/global investment strategist on the Global Macro/Global Tactical Asset Allocation team of Mellon Capital Management with $20 billion in assets under management for over 11 years. From 1998 to 2000, he was an investment analyst with McMorgan & Company, where he focused on US equities and fixed income portfolios. Jonathan earned an MBA with honours from The University of Chicago and a BS in Finance from San Francisco State University. He is a designated CFA charterholder.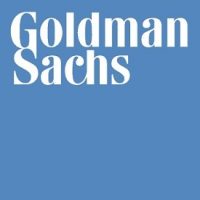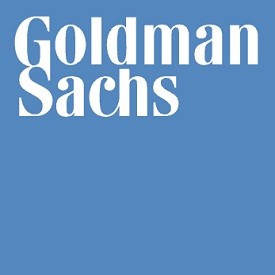 Goldman Sachs & Co LLC was founded in 1869 and through a variety of corporate changes through history, the top holding company is now called the Goldman Sachs Group, Inc.
In September 1999, the Investment Management Division (IMD) was established as an operating division of Goldman Sachs. Goldman Sachs Asset Management ("GSAM") is one of the two major businesses within IMD, which has been providing discretionary investment advisory services since 1989 to institutional investors such as pension funds, endowments, foundations, financial institutions, corporations, and governments. The IMD department currently has a combined staff of over 4,000 in 41 offices worldwide as of December 31, 2017. At the same date, GSAM had over USD1,290 billion in assets under supervision including over USD525 billion in fixed income and currency assets.