Henderson Global Care Managed
A fund that will allocate between the equities and bonds of companies which have a positive effect on society and the environment.
Overview
The fund will allocate between equities and bonds of companies globally, and will target those companies that demonstrate their leadership in social and environmental issues. Once the team have identified sustainability themes such as climate change, resource constraints or an ageing population, they will then identify companies that play into these themes.
We like the fund as it has a well experienced management team with strong ESG integration into its investment process, including a negative screening to screen out the most controversial sectors. The managers invest in some of the most compelling themes with positive implications for the society and the environment. Finally, the managers' flexibility to allocate between equity and fixed income securities have helped to mitigate risk.
| Fund type: | Asset class: | Sector: |
| --- | --- | --- |
| Unit Trust | Mixed | Equity 40-85% |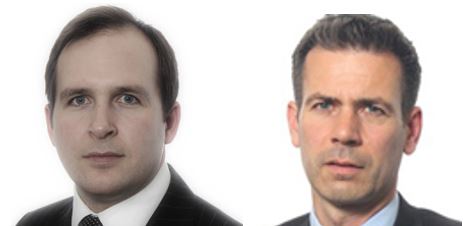 Hamish joined Henderson Global Investors in 2011, as part of the acquisition of Gartmore, where he had worked within the global equities team since 2007. He qualified as a chartered accountant with PWC, where he worked within the audit function for 3 years. Hamish is a CFA Charterholder and graduated from New College, Oxford with a Master's degree in Chemistry.
Nick joined Henderson with Hamish as part of the Gartmore acquisition, where he also sat on the global equities team. Nick began his career in investment management in 1986 at Norwich Union Fund Management, where he initially specialised in European equities. He then held roles at Schroders and Insight Investment, where he was latterly head of Equity Research. He is a CFA Charterholder and graduated from the University of Durham in 1986 with a BA in economics.

Henderson Global Investors was founded in 1934 by Alexander F Henderson. Henderson is an independent asset manager with assets under management of more than £80bn, with offices in 19 cities around the world.   With investment expertise across every asset class, Henderson offers clients access to all major markets around the globe, with core capabilities in Global Equities, European Equities, Global Fixed Income, Multi-Asset and Alternatives.
Investing with EQ
EQ offers a choice of investment strategies. We use these strategies to build and manage individual portfolios of investments for our clients: