Janus Henderson UK Absolute Return
A long / short equity fund which follows a market neutral strategy, aiming to achieve a positive return independent to the direction of stock markets.
Overview
The Henderson UK Absolute Return fund follows a market neutral strategy, where equities are held both long and short to attempt to generate a positive return whether the market goes up or down. The strategy focuses predominantly on the UK equity market, however they also invest in European and North American equities.
They primarily look for trading opportunities; buying and shorting stocks based on their analysis of how a stock will react to economic data and news events, as well as identifying short term price trends. They will also look for fundamentally mispriced stocks that should appreciate or depreciate over the longer term, and will make use of derivatives to reduce their market exposure and protect the portfolio through market downturns.
We like the fund as over the long term, they have shown strong skill in stock picking and the ability to protect on the downside, as well as impressive returns with low volatility.
| Fund type: | Asset class: | Sector: |
| --- | --- | --- |
| OEIC | Alternatives | Long / Short |


Luke Newman has 15 years of industry experience, with 7 of those running absolute return mandates. Prior to his tenure at Henderson, Luke worked at F&C and Deutsche Asset Management where he ran institutional and retail funds. He holds an honours degree in Economics & Politics from the University of Warwick.
Ben Wallace joined Henderson in 2011 as part of the Gartmore acquisition. Before joining Gartmore in 2002, he worked at Deutsche Asset Management managing UK Equity portfolios from 1997. Ben has 18 years of industry experience and graduated from the University of Edinburgh with a Bachelor of Commerce. He is a member of the UK society of Investment Professionals.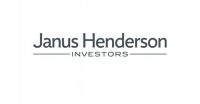 Janus Henderson Investors was formed in 2017 through the merger of the Janus Capital Group and Henderson Global Investors, creating a group with £274bn in asset under management (as of December 2017). The group has a significant presence globally, with more than 2,000 employees in offices within 27 cities worldwide. Headquartered in London, the group is dual listed on the New York Stock Exchange and Australian Securities Exchange and has expertise within every major asset class as well as a history stretching back over 80 years.