Seneca Growth Capital VCT B Shares
An existing VCT, launched in 2001, which will now be managed by Seneca Partners with a more generalist investment approach.
Through the Seneca Growth Capital EIS Fund, which was launched in 2012 and is fully invested, and the Seneca EIS Portfolio Service which was launched in 2013, Seneca has pursued a generalist investment strategy focused on providing growth capital to well managed businesses
with strong leadership teams that can demonstrate established and proven concepts in addition to growth potential. Further, Seneca's EIS investments to date have comprised private and AIM quoted companies in broadly equal number.
Seneca believes that this experience is directly relevant to the delivery of the investment strategy of the New "B" Share class, and by pursuing this investment strategy through a VCT structure hopes to appeal to investors who are primarily seeking tax-free income with the potential of capital growth from a portfolio of investments in UK SMEs.
About the manager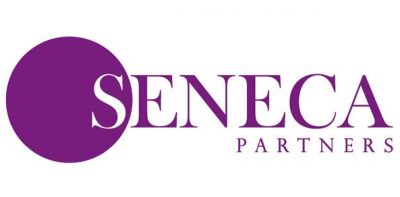 Seneca Partners Ltd is a privately owned, independent investment manager and advisory business, formed in 2010. It provides a number of investment products to high net worth individuals and companies, with over £450 million of assets under management. The wider company has over 70 staff across 6 offices, based in the SME heartlands of Northern England and the West Midlands, deemed to be the "sweet spot", where the managers are able to deploy funds to bridge the gap in the continued absence of bank finance.
More specifically Seneca Partners employs 29 individuals who are solely focused on its EIS, VCT, IHT and BPR funds. The IHT service is an evergreen Business Property Relief Service, with £14.8 million of assets under management, having launched in March 2014. Within this, their aim is capital preservation and a modest growth of 4% per annum. Finally, their BPR offer was launched in May 2015, structured as a UCIS and currently has £1.1 million of assets under management.
How to invest
All application forms should be sent to EQ Investors in order to qualify for the discounts. Please note that information on closing dates is provided by the VCT Managers. In practice offers may be over-subscribed earlier, or may be extended. During the two months prior to the end of the tax year we strongly recommend that applications are submitted to us as soon as possible to avoid disappointment.
Important Information
The information set out above is included for information purposes only and is not an offer or an invitation to buy or sell or a solicitation of an offer or invitation to buy or sell or enter into any agreement with respect to any security, product, service or investment. Any opinions expressed do not constitute investment advice and independent advice should be sought where appropriate. All information is current as of the date of publication, subject to change without notice, and may become outdated over time.
Links to third party sites or pages are for information purposes only and such sites and pages are not part of this website or the responsibility of EQ Investors Limited and have not have been reviewed or verified by EQ Investors Limited. Following links to or from any other sites or pages shall be at your own risk.
Venture Capital Trusts should be regarded as higher risk investments, suitable only for experienced investors who are able to withstand losses.
Overview
VCT type
Evergreen
Offer type
Top-up
EQ discount
3.25%
Closing date
5 April 2019
3 May 2019
Raised / sought
£4.7m / £10.0m
Min. investment
£3,000