Impax Environmental Leaders
A fund managed by the largest independent environmentally focused investment house that looks to deliver a portfolio of stocks that play into resource efficiency themes.
Overview
The fund looks to buy stocks that fit into their themes of "resource efficiency". Namely, they look for companies globally which generate at least 20% of their revenues from four sub-themes being energy, food & agriculture, water and resource recovery.
We like the fund as it is supported by one of the oldest and biggest environmentally focused investment houses, with exceptionally experienced team members. Their strong and tested investment process has helped to build a portfolio with a high exposure to environmental themes (around 60%) delivering strong revenue and earnings growth.
| Fund type: | Asset class: | Sector: |
| --- | --- | --- |
| OEIC | Equities | Thematic |


Hubert is a Managing Director and Co-Head of Listed Equities along with Bruce Jenkyn-Jones. Hubert is a Portfolio Manager at Impax and also leads Impax's macro-economic research process. Hubert started his career in the investment industry in 1990, joining Impax in January 2007. He has extensive experience investing in Pan-European equities as a portfolio manager at MeesPierson and Merrill Lynch. Hubert joined Impax from Cambrian Capital Partners LLP where he was a partner and portfolio manager of the Curalium fund. Hubert holds a Master's degree in Economics and Business Administration from Maastricht University.
David joined Impax from the in-house asset management team at Tesco Pension Investment. Prior to this, David was a fund manager at Sarasin & Partners, where he was responsible for Asia Pacific equities and also had responsibilities for the Global Equity fund. David began his career at Insight Investment on the Global Equities graduate scheme in 2003 as a global equity analyst. He holds a Bachelor's degree from the University of Bath
Bruce is a Managing Director and Co-Head of Listed Equities and has an active role in the day to day management of all Impax listed equity portfolios. Bruce joined Impax in 1999 where he worked initially on venture capital investments before developing the listed equity business. Before joining Impax, Bruce worked as a utilities analyst at Bankers Trust and as an environmental consultant for Environmental Resources Management (ERM). Bruce has an MBA from IESE (Barcelona), an MSc in Environmental Technology from Imperial College and a degree in Chemistry from Oxford.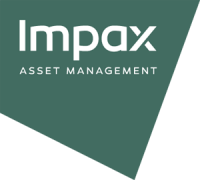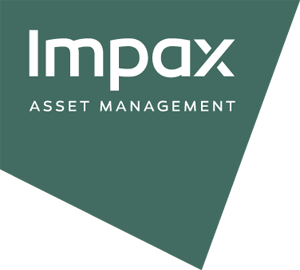 Impax is one of the oldest investment firms dedicated to environmental investing, being founded in 1998 and remaining dedicated to sustainable investment that impacts the environment and society positively.
They manage £11.2 billion (as of February 2018) across listed funds as well as segregated mandates for charities and institutional investors. They retain a strong reputation in the SRI investment industry, holding the Queen's award for enterprise in sustainable development.