Investec Global Quality Equity Income
A fund investing predominately in income generating global equities.
Overview
Investec Global Quality Equity Income is an unconstrained all-cap Global Income mandate that focuses on quality companies able to deliver persistent growth through competitive advantages. As the macroeconomic environment is not factored into their investment decisions, the companies held within the portfolio must have very low sensitivity to the economic and market cycle. The managers believe that income generated by quality companies is more durable and faster growing than other sources of equity income.
What we like about the companies within the portfolio is that they have sustainably high returns on capital, strong cash generation that can be returned to shareholders, and require a low level of capital to operate. We also like the focus on companies with dominant intangible assets as this raises the barriers to entry and makes it difficult for competitors to duplicate.
| Fund type: | Asset class: | Sector: |
| --- | --- | --- |
| OEIC | Equities | Global |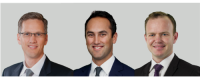 Clyde Rossouw, Blake Hutchins and Abre Pretorius
Clyde is co-Head of Quality at Investec Asset Management. His portfolio manager duties include IAM's flagship Opportunity strategy that he has run since 2003 and also the equity oriented Global Franchise and Global Quality Equity Income strategies. Clyde joined the firm in 1999, initially as an asset allocation and sector allocation strategist. Clyde graduated from the University of Cape Town with a Bachelor of Science degree in Statistics and Actuarial Science. He was awarded the Certificates in Actuarial Techniques in 1995, and Finance and Investments in 1997 by the Institute of Actuaries in London. Clyde is a CFA Charterholder.
Blake is co-portfolio manager on a number of Quality mandates, responsible for co-managing this fund, UK Equity Funds within Investec's Quality capability. He is manager of the UK Equity Income Fund and co- manager on the UK Alpha Fund. Blake is based in the firm's London office. Prior to joining the firm, Blake worked for Threadneedle where he was responsible for retail and institutional assets. Blake graduated from the University of Edinburgh with a MA Honours degree in Economics and Politics. In addition, Blake holds the Investment Management Certificate (IMC) and is a CFA Charterholder.
Abrie is co-portfolio manager on the Global Quality Equity Income Fund and an analyst in the Quality team. Abrie joined the investment team in 2009 from the Performance and Risk team where he spent three years as a risk analyst. During this time, he was instrumental in developing the risk model capabilities in IAM's London and Cape Town offices. He graduated cum laude from the University of the North West, Potchefstroom Campus, with a Master of Science degree in Quantitative Risk Management: Investment Management. Abrie holds the Investment Management Certificate (IMC) and is a CFA Charterholder.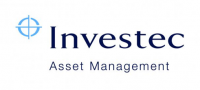 Investec Asset Management was founded in 1991 and began as a small, start-up asset manager offering domestic strategies in a South Africa. Over two decades later and IAM is an international business managing approximately £161 billion (as of December 2018), for clients based all over the world. Their focus is on global and emerging market investing across asset classes, with offerings in global markets, emerging & frontier markets, spanning equity, fixed income, multi-asset and alternative asset classes. IAM provides investment products and services to institutions, advisory clients and individuals. Clients include pension funds, central banks, sovereign wealth funds, insurers, foundations, financial advisers and individual investors.