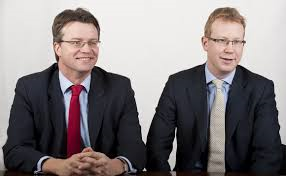 James Lowen & Clive Beagles
James Lowen is a Chartered Accountant, who has 20 years' experience in the fund management industry. He joined the research team at Newton Investment Management in 1998, where he was a member of the UK Policy Group, responsible for setting UK equity strategy and also a member of the Investment Committee before joining JO Hambro in 2004.
Clive Beagles has 25 years' of industry experience. Prior to joining JO Hambro in 2004, Clive was at Newton Investment Management, where he worked as Investment Leader in UK Equities, as well as managing the Newton Higher Income fund for three years.