JOHCM UK Opportunities
A defensive equity fund investing in quality companies on a UK basis.
Overview
John's investment philosophy is based on the belief that markets consistently underestimate the value created by well-managed companies in growth niches. This is a defensive UK equity fund, where the investment process combines top-down thematic analysis with bottom-up fundamental analysis, with an emphasis on high and sustainable return on capital.
The manager seeks quality companies that can generate above average returns over the long term through compounding growth. The quality control involves assessing a number of factors including pricing power, volumes, cash flow and management. The portfolio is constructed with no regard to the benchmark, and is typically highly concentrated containing 25-40 stocks.
We like this fund as it is managed by one of the most experienced and conservative managers investing in UK equities. The fund is defensive compared to peers, and offers exposure across the market capitalisation spectrum. In addition, the manager will invest up to a maximum of 20% in cash in bearish environments.
| Fund type: | Asset class: | Sector: |
| --- | --- | --- |
| OEIC | Equities | UK |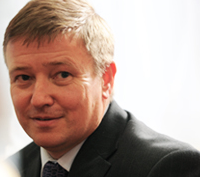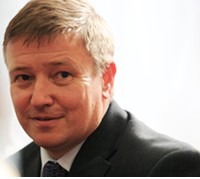 John Wood joined JO Hambro in October 2004, and has over 24 years of experience in the industry. In addition to managing funds, John also manages mandates on behalf of pension funds, a multi-manager and a sub-advisor. Having qualified as a chartered accountant at Ernst & Young, he joined Newton Investment Management in 1995 during which time he was heavily involved in the management of the Newton Income fund, although his main experience was gained through managing the Newton UK opportunities fund. As a Director for Newton's UK Equity team, he was also responsible for constructing model portfolios for UK equities.


J O Hambro Capital management was launched as an independent investment management boutique in 1993 and is now a global business with £31.1 billion of assets under management (as at December 2017). Since October 2011 it has been a wholly owned subsidiary of BT Investment Management, operating as a stand-alone boutique.  Their focus is across six equity asset classes, UK, USA, Europe, Asia, Global and Global Emerging Markets.