Majedie UK Income
An equity fund investing in large and medium sized UK companies, whilst aiming to maintain an attractive income yield.
Overview
The fund is a concentrated portfolio with Chris investing in 40 to 70 stocks. He looks for companies considered to be cheap, but that are undergoing a process of change. The companies he prefers will deliver appropriate levels of income whilst the change takes place.
Chris has a differentiated approach to analysing businesses. His analysis includes an understanding of each company in relation to its industry peers, arriving at his own conclusion about which business strategy he believes is better than others. This strategic opinion about companies is then married with traditional rigorous financial analysis, leveraging off Majedie's experience and capitalising on the extensive research systems.
| Fund type: | Asset class: | Sector: |
| --- | --- | --- |
| OEIC | Equities | UK |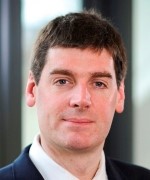 Chris Reid, is a fund manager and analyst with over 17 years' experience in UK and international equity markets. Chris is the lead manager on the UK Income Fund and has additional fund management duties within Majedie. Prior to joining Majedie in 2008, Chris had been a Director at Deutsche Bank and prior to this he worked Credit Suisse. Chris joined PA Consulting in 1995 as a business strategist. He holds a Master of Sciences degree in Natural Sciences from Downing College, Cambridge, where he also completed the Cambridge Advanced Course in Design, Manufacturing and Management. He is SFA qualified and holds an MBA with Distinction from London Business School. In addition Chris is ACCA Certified.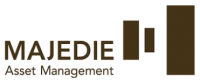 Majedie Asset Management, established in 2002, is an independent investment boutique that actively manages equities for institutional investors, wealth managers and endowments across a range of UK and Global strategies. Founded by a team from Mercury Asset Management, each employee owns equity in the business and fund managers invest in Majedie funds, thereby aligning interests with their clients. Majedie currently have assets under management totalling approximately £11bn.