Muzinich Long Short Credit Yield
A long short credit fund investing in the high yield bond market, undertaking in depth credit research combining different approaches to capture an attractive part of the upside of the high yield market while limiting the downside.
Overview
This is a long short credit fund, which invests in the high yield bond market. The fund will predominantly focus on US issuers, but the investment universe does include European corporates. The portfolio is structured in four main pools, each with a distinct objective. The core long book consists of a well researched portfolio of bonds expected to appreciate in value. This is accompanied by the short duration book which consists of bonds with near term maturities and hence a greater degree of certainty. The short book, which consists of individual credit shorts as well as industry and macro shorts, along with the credit arbitrage book act to reduce the sensitivity of the portfolio to the market while aiming to provide downside protection. The combination of these four pools is constructed such that the overall portfolio targets a high single digit return per annum over a full market cycle.
The manager, Jason Horowitz, has extensive experience in the credit market and is supported by a large resource base at Muzinich, where all research produced is independent and proprietary. The manager has demonstrated caution within his investment approach and as such the fund has historically exhibited strong downside protection during periods where the high yield market has underperformed.
| Fund type: | Asset class: | Sector: |
| --- | --- | --- |
| OEIC | Alternatives | Long / Short |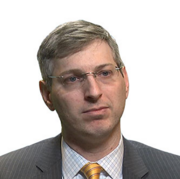 Jason has had a long career in credit research, and has been with Muzinich for over 10 years, managing their long short credit portfolios since their inception. Jason joined Muzinich, based in New York, as a credit analyst in 2005 before becoming a portfolio manager in 2010. He started his career in equity and credit research at Donaldson, Lufkin & Jenrette, which was merged into Credit Suisse First Boston during his tenure, where he worked as a high yield researcher.


Muzinich & Co was founded in 1988 and remains a privately owned, family operated and fully independent asset manager, focused on the fixed income market. The family is represented by George Muzinich, Chairman and CEO and Justin Muzinich, President. Muzinich was founded in New York and has offices in several cities across the globe. Initially, the focus of Muzinich was on the high yield market, however over time the firm has broadened its base to become active across the entire credit spectrum.