Newton Real Return
A global multi-asset fund attempting to achieve a positive return over a three year rolling period, irrespective of market movements.
Overview
Newton Real Return aims to achieve a positive return on a rolling three year basis, and more specifically to deliver a minimum return of cash plus 4% per annum over a five year period, irrespective of market movements. The philosophy has an emphasis on capital preservation and attempts to manage the volatility at an acceptable level and lower than that of equity markets.
The strategy is unconstrained across geographies and asset classes, although it will predominantly invest in those more traditional asset classes including equities, government and corporate bonds and cash which provides a return seeking core to the portfolio. In addition, the fund will make use of derivatives, with an aim to protect on the downside, as well as commodities and currencies. As with the majority of funds managed at Newton Investment Management, the top down world view, which dictates the portfolio structure with regard to asset and regional allocation as well as volatility and capital preservation, is determined by the Global Strategy team. The manager will then utilise internal recommendation lists and model portfolios built by the analysts to construct the portfolio.
| Fund type: | Asset class: | Sector: |
| --- | --- | --- |
| OEIC | Alternatives | Multi Strategy |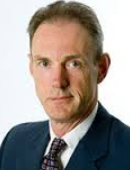 Iain is a lead manager within the Real Return Team at Newton and in addition is a member of a number of committees at Newton, including the Investment Strategy Group. He joined Newton in 1985 and specialises in the management of absolute return multi-asset mandates. He is a member of the UK Society of Investment Professionals (UKSIP). Prior to joining Newton Iain completed a PhD at the Ministry of Agriculture, Fisheries and Food.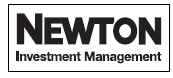 Newton Investment Management is a specialist investment manager within the BNY Mellon Investment Management structure. It is a UK based investment company, established in 1978, managing approximately £53.8 billion of assets (as of December 2017) across wide range of institutional and retail portfolios, including specialist equity, multi-asset and fixed income mandates. Their clients include government bodies, local authorities, corporates, charities, trade unions and retail fund investors, as they offer both separate account portfolios and commingled funds.