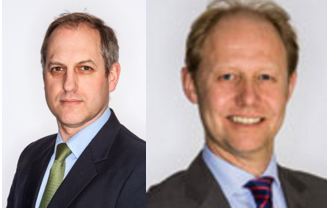 Nick Clay & Terry Coles
Nick Clay has been a member of the global equity team since 2012, and is a member of a number of investment groups within Newton, including chairing the Equity Income group. From 2000 to 2012, Nick was lead manager on a variety of global multi-asset strategies at Newton. Prior to this, he gained experience as a UK equities manager at Morley Fund Management and as an analyst as Sun Alliance.
Terry Coles is responsible for the management of a number of global equity and global equity income portfolios. Prior to joining Newton in 2010, Terry gained experience as a global investment manager and analyst at F&C International and Morgan Stanley. He began his career as an offshore dealer at Fidelity.