OYSTER Continental European Select
The OYSTER Continental European Select fund is a high conviction European all-cap fund investing in high quality companies exhibiting a competitive advantage at attractive valuations. It is managed by Swiss based SYZ Asset Management, with the European equity desk based in London.
Overview
The OYSTER Continental European Select fund is a conviction based portfolio, typically investing in 30-40 companies in Europe. The strategy is to invest in contrarian high quality companies for the long-term. These companies will typically have a sustainable competitive advantage and will be trading at attractive valuations. The mandate is flexible, meaning the fund will move towards either value or growth depending on market conditions and the portfolio composition, which differentiates it from peers. Another key differentiator is the managers stringent focus on valuation, which dictates which companies are investable and when.
The fund has a structural bias away from the giant and large-cap companies, instead focusing on mid and small-cap companies. The sector positioning will also differ versus the benchmark, with a focus on those with constituents demonstrating strong brands and dominant market share, such as industrials and consumer cyclicals. It is unlikely the fund will invest in Utilities or Telecommunications.
| Fund type: | Asset class: | Sector: |
| --- | --- | --- |
| OEIC | Equities | Europe |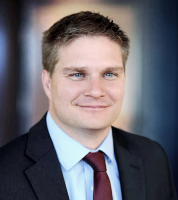 Mike Clements is Head of European Equities at SYZ, managing a team of six analysts. He joined in July 2014, and has over 15 years' of investment experience in the European financial markets. He joined the industry in 1997 as a financial analyst in the European equities team at UBS Global Asset Management, before moving to Franklin to become a portfolio manager in 2008.

SYZ Asset Management is a leading institutional Swiss asset management company, created in 1996. It currently has c. €16 billion of assets under management. This is held across funds and segregated mandates available to institutional and financial intermediaries. All mandates at SYZ Asset Management follow conviction led management approaches, with embedded risk monitoring processes.
SYZ Asset Management is owned by the wider SYZ Group, founded in 1996 in Geneva by founder Eric Syz. In addition to asset management, SYZ Group offer wealth management which makes up the remainder of the €36 billion of total assets. In total, the group employs over 450 people across 18 offices worldwide.