R&M UK Long Term Recovery
A UK equity fund that invests in all sizes of companies from small to large and with the flexibility to invest a proportion of its assets in internationally listed companies.
Overview
The R&M UK Long Term Recovery fund offers investors access to a portfolio of multi cap stocks. Using a proprietary system the manager seeks to identify stocks that meet his recovery criteria of a turnaround in company profitability over the longer term.  He defines a recovery stock as a company with a strong business franchise, a depressed level of profits and showing clear signs of recovering those profits to a more normal level.
We like this fund as it is managed by an experienced fund manager, who through his career has always had a focus on investing in UK equities. This coupled with a strong performance track record over the longer term gives us confidence in his stock picking abilities.
| Fund type: | Asset class: | Sector: |
| --- | --- | --- |
| OEIC | Equities | UK |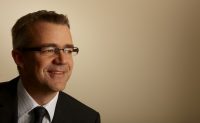 Hugh is CIO – Equities of the Group with overall responsibility for managing and developing the team. He is a manager of the UK High Alpha, UK Long Term Recovery Fund and World Recovery funds. Former Head of UK equities at Societe Generale Asset Management and the same role at UBS Global Asset Management, he began his career at Gartmore and Phillips and Drew. Hugh has an economics degree from the London School of Economics.


River and Mercantile Group (R&M) was formed by the merger of leading institutional adviser P-Solve Limited ("P-Solve") and leading equity solutions provider River and Mercantile Asset Management LLP (RAMAM) on 27 March 2014. R&M is an advisory and asset management business with over £31 billion assets under management (as of December 2017). They offer a broad range of services, from consulting and advisory to fully-delegated fiduciary and fund management.  Their client base is predominately UK based and includes institutional pension schemes, insurance companies, state funds and charitable Institutions.