Resonance Bristol SITR Fund
A pioneering social impact investment fund aimed at helping to dismantle poverty in Bristol and the surrounding area by investing in social enterprises.
The Resonance Bristol SITR Fund intends to invest in relatively small enterprises, usually making 6 year term loans with repayments starting after 4 years. This is how they describe their model of impact:
What are the enterprises invested in so far?
Of the £2.1m raised in its first year, the fund has made 5 investments totalling £900,000 in the following organisations: South Bristol Sports Centre, Paper Arts, Bristol 24/7, Bearpit Bristol and Chandos House.
Impact reporting
Resonance are committed to reporting on the impact of each of their funds annually. You can download a copy of their first year (2016/17) impact report here.
About the manager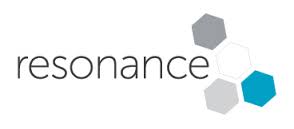 Resonance is a dedicated Impact investment manager, set up in 2002 and based in the South West. Founder and managing director Daniel Brewer qualified first as an engineer before deciding to focus on this sector.
Since 2002 Resonance has raised over £100 million and now employs c. 30 staff.
How to invest
SITR schemes are classified by the FCA as Non Readily Realisable Securities. These can only be promoted to investors who seek regulated advice, are classified as
High Net Worth or Sophisticated investors
or are prepared to certify that they will invest less than 10% of their net investable assets in such securities. If you fall into any of these categories, please contact us for further information:
Important Information
The information set out above is included for information purposes only and is not an offer or an invitation to buy or sell or a solicitation of an offer or invitation to buy or sell or enter into any agreement with respect to any security, product, service or investment. Any opinions expressed do not constitute investment advice and independent advice should be sought where appropriate. All information is current as of the date of publication, subject to change without notice, and may become outdated over time. Links to third party sites or pages are for information purposes only and such sites and pages are not part of this website or the responsibility of EQ Investors Limited and have not have been reviewed or verified by EQ Investors Limited. Following links to or from any other sites or pages shall be at your own risk. Social Investment Tax Relief schemes should be regarded as higher risk investments, suitable only for experienced investors who are able to withstand losses or for investors only investing less than 10% of their investable assets.
Overview
| | |
| --- | --- |
| Region | Bristol |
| Social mission | Dismantling poverty |
| Closing date | Open |
| Raised / sought | £1.3m /£5m. |
| Min. investment | £25,000 |