RWC US Absolute Alpha
A long/short equity fund, predominantly investing in highly liquid, large-cap US equities which exhibits a low volatility and limited beta exposure.
Overview
RWC US Absolute Alpha is a long short US equity fund, which attempts to generate stock level alpha through individual equity investment opportunities. Both long and short positions are taken in an attempt to add value, rather than dissipate risk and the manager avoids seeking to capitalise on short term trading ideas. The fund will predominantly invest in US large cap, highly liquid stocks and will use derivative strategies where appropriate. Each investment decision is based on high level industry / sector analysis to gain an understanding on current drivers and potential catalysts followed by highly disciplined fundamental company analysis.
The fund has historically exhibited a low volatility with limited beta exposure versus the S&P 500. In addition, the strategy has a proven ability to protect investors in down markets and the team are active in their management of net and gross exposure to take advantage of opportunities where appropriate.
We like Mike Corcell as he approaches industry and company research with a differentiated perspective and has demonstrated his ability to navigate very challenging market environments.
| Fund type: | Asset class: | Sector: |
| --- | --- | --- |
| OEIC | Alternatives | Long / Short |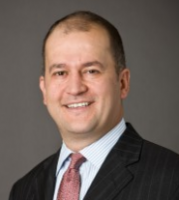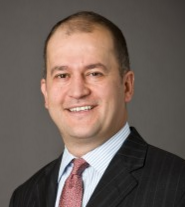 Mike has significant experience in US equity fund management and a highly successful track record in US equity long short investment. He began his career as an analyst at Karsch Capital in 2002, before joining Threadneedle Investments in 2003 to launch and manage the US long short "American Crescendo" strategy", based in London. Following this, Mike joined SAC to manage a US equity long/short equity fund, before joining RWC in 2009 to establish the US equity team.


RWC Partners is an asset manager, founded in 2000 as MPC Investors before rebranding to RWC Partners in 2008. Since it launched, the asset manager has grown to manage over $14 billion of assets (as of December 2017), employing over 140 personnel and 11 investment teams with an average of 16 years of experience. The client base is composed of multi-managers, private banks and high net worth individuals. In 2010, Schroder Group acquired a non-controlling participation in RWC's equity.