Standard Life Ethical Corporate Bond
A fixed income fund that focuses mainly on the bonds of UK corporates which make a positive contribution to society and the environment.
Overview
The fund will invest in a basket of bonds selected from a universe of companies created by taking out companies with a negative impact (e.g. genetic engineering, tobacco, human right abuses) but also utilising positive integration to allocate to companies impacting society and the environment positively. This sustainable approach is conducted by their internal SRI research team.
We like the fund owing to their willingness to select companies having a positive impact in a relatively constrained universe whilst also screening out the most controversial sectors. This is entwined with strong fundamental credit research from the well-resourced fixed income team at Standard Life Aberdeen. The team are also able to invest flexibly through the corporate credit universe as well as manage their exposure to various risks, for example rising interest rates.
| Fund type: | Asset class: | Sector: |
| --- | --- | --- |
| OEIC | Bonds | Investment Grade |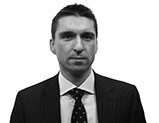 Mark is an investment director at Standard Life, having joined in 2013 to run sterling investment grade portfolios. Mark has experience in both equities and bonds, having worked as an analyst covering UK small caps before moving to the credit team at SWIP, his previous company. Prior to SWIP, he spent four years as a futures trader on the Chicago Board of Trade. He holds a LLB degree from the University of Edinburgh and is a CFA charterholder.


Standard Life Aberdeen is one of the world's largest asset managers, with over £655 billion of asset under management (as of December 2017). On 14 August 2017, Standard Life Investments and Aberdeen Asset Management official merged into a new company called Standard Life Aberdeen.
Standard Life Aberdeen is renowned for its expertise in Fixed Income, Equities, Property and Alternatives, running some of Europe's largest and most popular investment products.